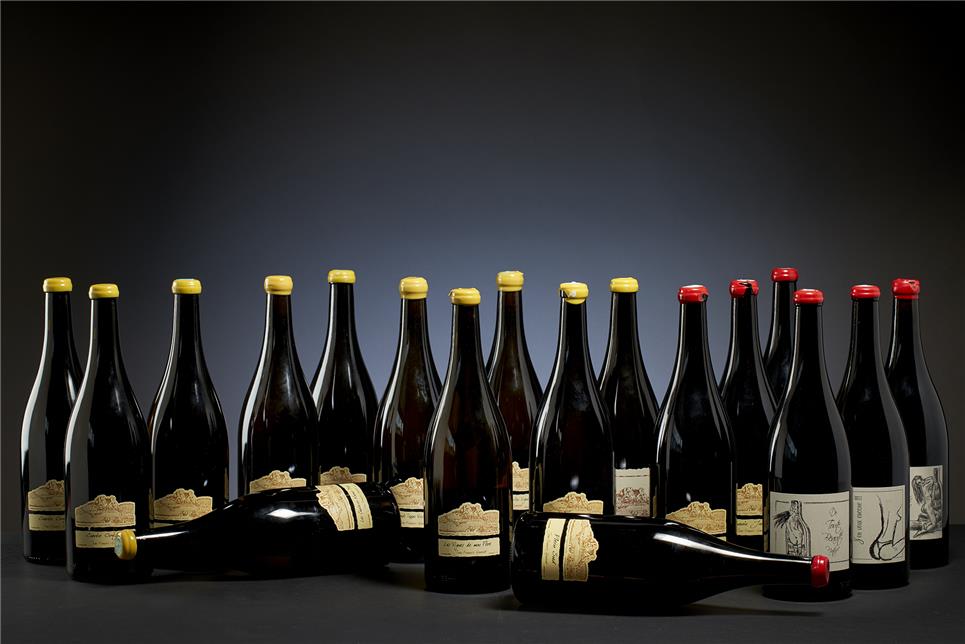 Pure from the Jura
After 10 years of practice at Marc Morey in Chassagne-Montrachet, Jean-François Ganevat now produces pure natural wines in the Jura since 1998 without intervention or additives, reflecting his boundless energy and dynamism. The terroir-driven micro-cuvées of Ganevat are perfect examples of typicity and minerality.
Top cuvées such as 'Grands Teppes Vielles Vignes', 'Chalasses Vieilles Vignes' and certainly 'Vignes de mon Père' can compete effortlessly in terms of complexity and intensity with the better white Burgundy wines after prolonged maturation. For example, we recently tasted 'Vignes de mon Père' 2003 (lot 1880 in this auction) and it was an unforgettable experience. One of us kept tasting notes:
"Delicious, extremely complex and explosive Jura nose, plum, pear, ginger, lime zest, nuts and crushed stone, intense but balanced acidity, a breathtaking wine with an endless finish."