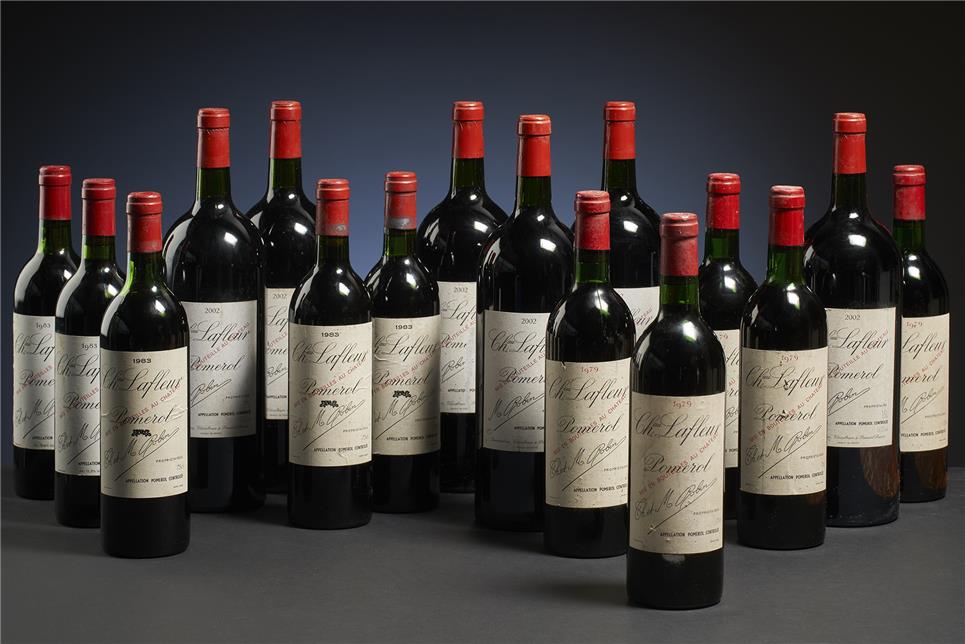 Unique collection of Château Lafleur
The tiny Château Lafleur is a small diamond in the crown which is Pomerol. Locked between illustrious names like: Petrus, La Fleur-Pétrus and Vieux Chateau Certan. Like its neighbours, the architecture of Lafleur is as conservative as the wines are overwhelming. An unsuspecting passer-by cannot know that one of the greatest wines of Bordeaux is being made behind the relatively unobtrusive facade.

Although Lafleur has been around for some time, the foundation of its current reputation lies at the end of the 19th century. In 1947, the sisters Thérèse and Marie Robin took over the company. Together they protected traditional working methods and continued to build on the now legendary quality. In 2002 their second cousin Jacques Guinaudeau takes over control. He has been responsible for winemaking at Lafleur since 1985.

The exceptional quality and complexity of the Grand Vin is highly acclaimed. The tradition of using a significant amount of Cabernet Franc in the blend, combined with the specific terroirs, old vines and an extraordinarily low yield make this a world class superstar. Robert Parker is a big enthusiast for a reason and praises Château Lafleur as one of his favourite Bordeaux wines

With a limited production of only around 12,000 bottles per year, it is unique that no fewer than 107 bottles - including 6 magnums - will be offered at our upcoming Spring auction. The majority of the wines are purchased ex-chateau and come from a very well-preserved collection. The condition of the bottles on offer is excellent.