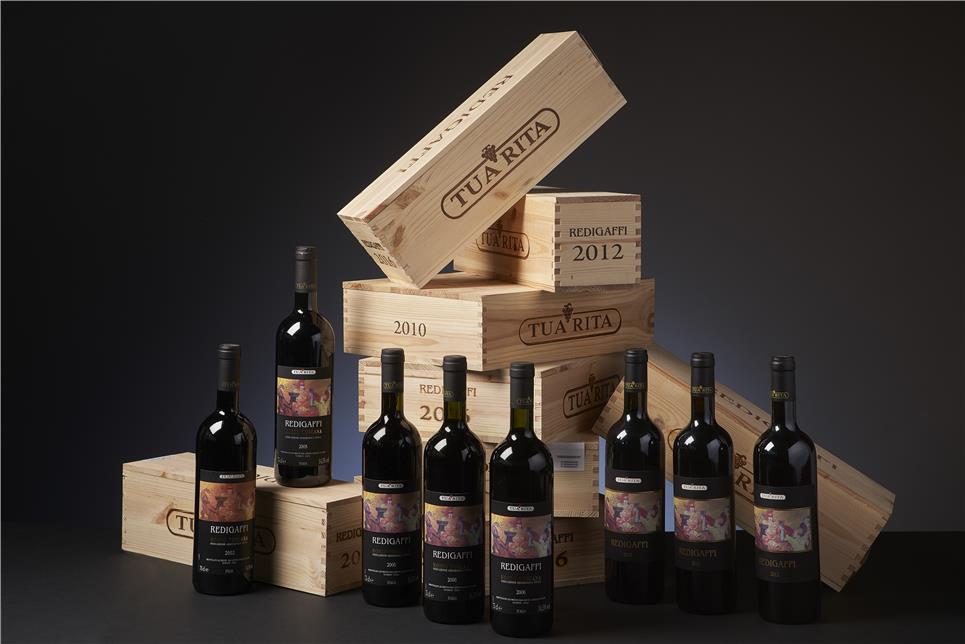 Tua Rita
Tua Rita produces one of Italy's most legendary wines based on Merlot. This 'Super Tuscan' highlights the wonderful potential of the picturesque Tuscan coast.
In 1984 Rita Tua and her husband Virgilio Bisti decided to buy a small domain with a two-hectare vineyard, in Suvereto. With great care and dedication, the estate advanced from a tiny, artisanal vineyard into a professional winery that now extends over 30 hectares.
The grapes are organically grown, hand-picked and after harvest transported in small baskets to the sorting tables, before being fermented in oak barrels. The wine is then aged in the cellar for at least 18 months. A mix of old and new oak barrels is used, the top wines age in new oak, the rest in a combination of new oak, used oak and stainless steel vats.
The most famous wine is the Redigaffi. It earned a real cult status when Robert Parker immediately awarded the 2000 vintage with his famous 100 out of 100 points. Acclaimed wine author Hugh Johnson called it: "probably Italy's best Merlot". In this auction you will find a fascinating 2006 Redigaffi (lot 2444, 97 Parker points).
In addition to a beautiful series of Redigaffi, you will also find Giusto di Notri's by Tua Rita at the auction. Parker writes about the 2006 vintage:
"The estate's 2006 Giusto di Notri is another weighty, powerful offering bursting with tons of primary fruit. Sweet herbs, cassis and graphite swirl around in the glass, adding further complexity. Like the other wines in this line-up, the Giusto di Notri needs time to reach the full range of its potential, but it is awfully impressive even at this early stage. Anticipated maturity: 2014-2026." (96, RP)