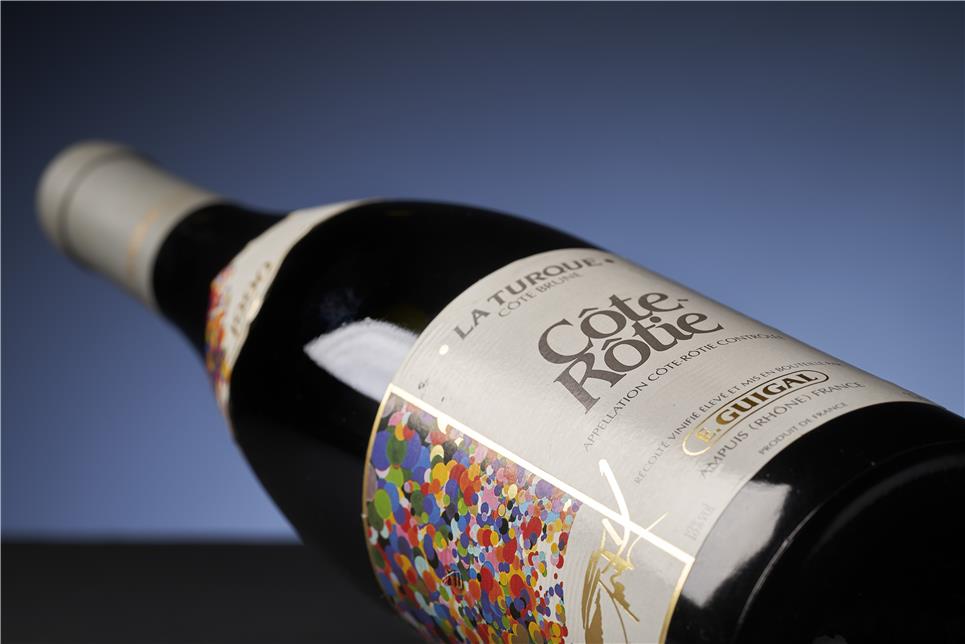 Domain E.Guigal
"Nature can only be managed by obeying its laws!"
This Francis Bacon quote introduces the domain's vineyard information on their own website.
In just a few decades, the Guigal family has become the lead character of the northern Rhône region and enjoys an excellent reputation among wine lovers all over the world. Partly due to their magnificent wines of the Côte Brune and Côte Blonde.
107 bottles
At this auction you will find an exceptionally large collection of no less than 107 bottles, including a nearly unprecedented choice in the so-called La-La's. A nickname created by the contraction of 'La Mouline', 'La Landonne' and 'La Turque', which together have acquired a mythical status among wine connoisseurs. Part of this reputation is due to the fact that, even in lesser years, these wines have the ability to offer extraordinary pleasure.
Wine critic Robert Parker has generously blessed these wines many times over with his coveted 100/100 score. And Parker is not the only admirer. Few other wines can claim a similar realisation of continuous perfect scores than this pinnacle of northern Rhône wine.
With so many praise, the French domain can shamelessly take on the reputation of vine whisperer and quote Francis Bacon. You are now in a position to judge for yourself. Have a look at lots 1944 to 1955 of the sublime vintages 1989, 1990 and 1991.