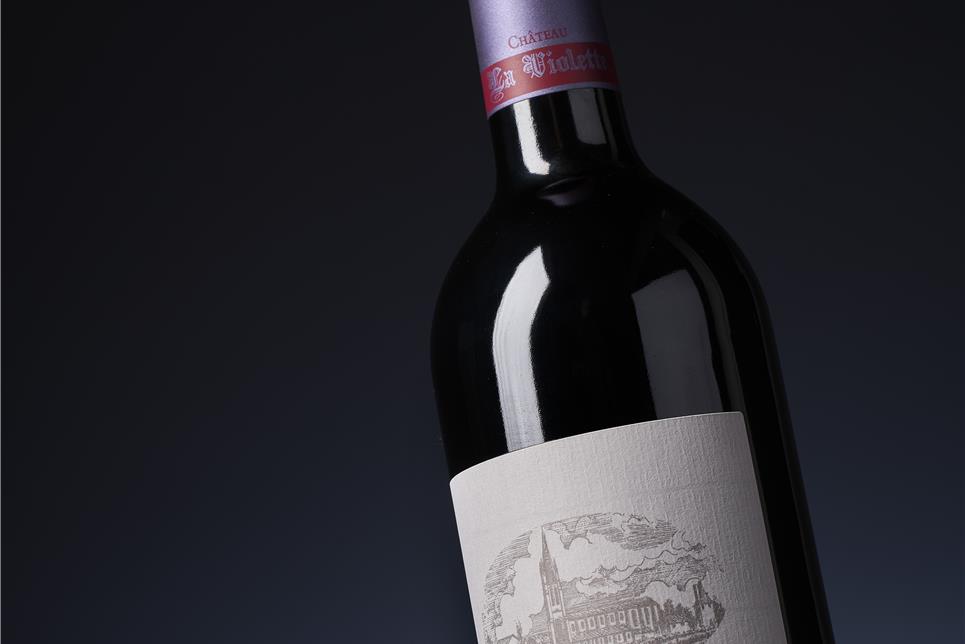 2010 Château La Violette
Château La Violette continues its cult status among collectors and is regarded as one of the most exciting wines coming from Pomerol.

The small vineyard of Château La Violette is located at the top of the Pomerol plateau, sandwiched between the famous domains of Le Pin and Trotanoy. It has an almost perfect terroir of gravelly and sandy rocks, mixed with iron oxide, so-called 'crasse de fer'. Since the purchase of the vineyard by the Péré-Vergé family in 2006, the quality of Château La Violette is regarded among the best in Pomerol.

The 1,6 hectare parcel is completely planted with Merlot, with an average vine age of 60 years. Thanks to the limited area, vineyard management can be carried out meticulously here. As with many top domains, during the growing season the unripe and green grapes from each individual bunch are discarded. The harvest is picked entirely by hand, spread over several days.

Vinification takes place in small barriques, after which the wine is aged for 15 months in 100% new oak barrels. The resulting low yields make Château La Violette a wine which is hard to find, with a miniscule production of around 5.500 bottles per year. We are therefore very pleased to offer you a bottle of this domain.

At auction
At this auction we present lot 1680, a bottle from the excellent vintage 2010. A hot and dry summer provided ripe wines with abundant alcohol and solid tannins, complimented by plenty of refreshing and bright acidity due to the cool nights.

Château La Violette is well known for its rich, sumptuous aromas of dark berries, violets and chocolate and is certainly one of the great classics to be produced by this small estate.