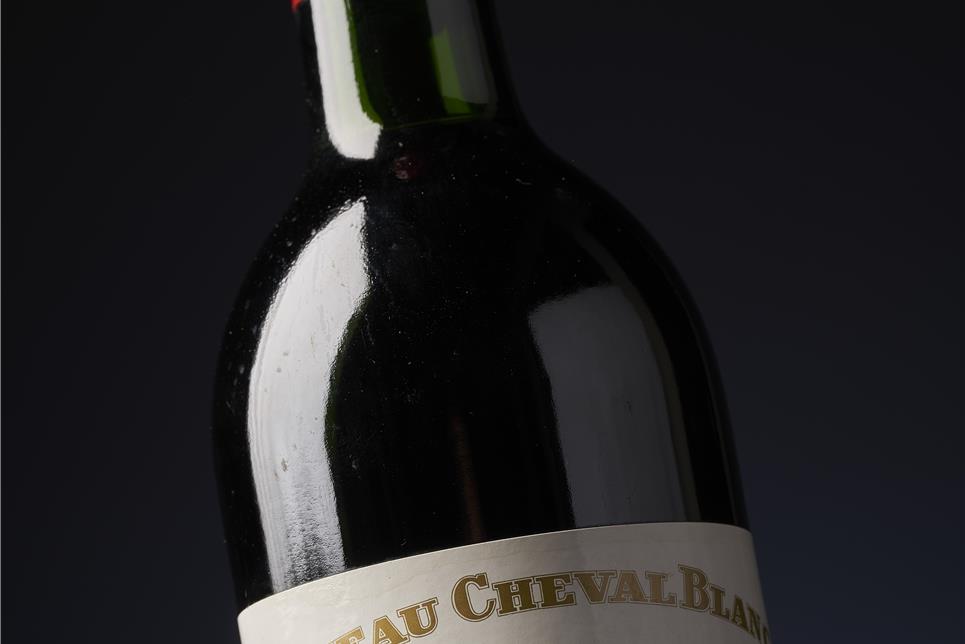 1990 Chateau Cheval Blanc
Château Cheval Blanc ranks undoubtedly among the world's greatest wines and it has been producing wine under the label 'Cheval Blanc' since 1853. For more than half a century the estate stood lonely at the top of the Saint-Emilion quality pyramid and represents its appellation perfectly.
Located on the edge of Saint-Emilion the domain borders Pomerol, with only a small stream separating the vineyards from those of l'Evangile and La Conseillante.
An exceptionally large amount of Cabernet Franc is used in the final blend, about 49%, with 47% Merlot and a little bit of Cabernet Sauvignon. The unusual proportions reflect the special terroir perfectly. Most vineyards of the region are typically clay or gravel over impenetrable sedimentary rock. Château Cheval Blanc is unique because it resembles a chessboard of the two types of soils in roughly equal proportions.
At auction
At this auction you find 1990 Cheval Blanc, with 1990 being one of the top Bordeaux vintages of the 20th century. Like all major vintages, 1990 was hot, dry and balanced by enough rainfall and cool nights. It was one of the warmest years of the century, only being preceded by the legendary 1947.
Robert Parker even considers that this wine has overtaken its greatest rival, the 1982 Cheval Blanc.
In this auction we offer a nice series of Château Cheval Blanc, including the mentioned, famous 1990 (lot 1618).
"The nose holds nothing back, a line of senses all doing the conga towards your olfactory senses: macerated dark cherries, exotic kirsch-like aromas, leather, mahogany bureau, touches of crème de cassis and herbs all vie for attention." (Neal Martin 98/100)