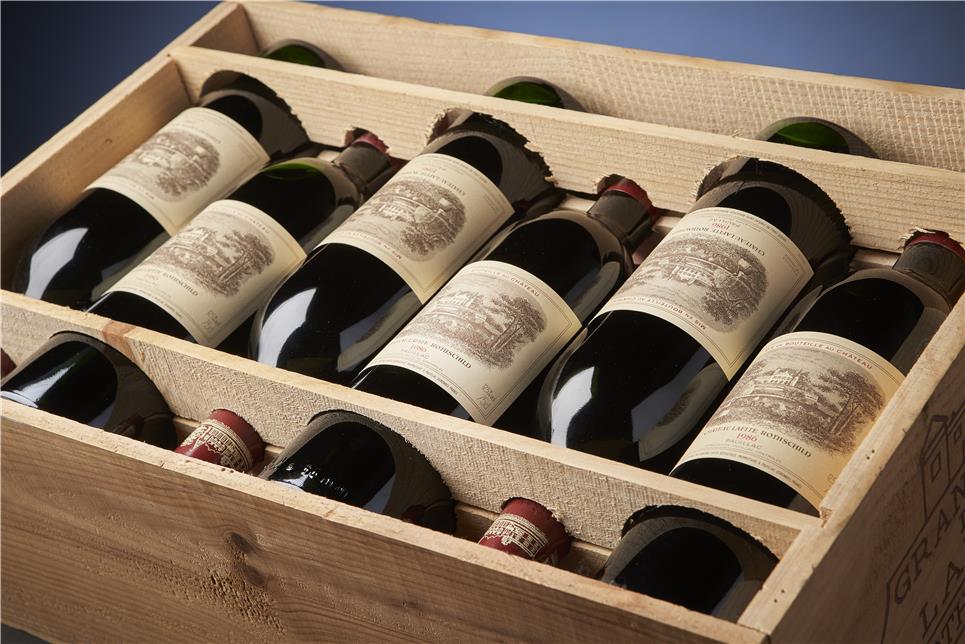 1986 Château Lafite Rothschild
Château Lafite Rothschild is one of the five Premiers Grands Crus from Bordeaux. Since the end of the 17th century, the wine of Lafite has been praised by kings, presidents and celebrities worldwide. In the 1855 classification the prestigious domain from the small town of Pauillac earned the highest qualification. The wines of Château Lafite Rothschild are known for their brilliant elegance.
In 1868, after many changes of owners from different countries, it came into the hands of Baron James de Rothschild and in the hands of his descendants the domain flourished.
At auction
Lot 1483 is a wonderful illustration of what this domain can offer: an original case with 12 bottles from the rich and acclaimed wine year 1986. Exceptional is the truly perfect condition of the bottles and fillings, a convincing demonstration of the excellent wine cellar in which they have been preserved.
According to various wine critics the 1986 vintage is one of the best of the '80s, delivering wines with exceptional ageing potential, especially in Pauillac. Robert Parker awards the wine 100 points several times over the years, while Neil Martin describes the wine as follows in 2016:
"One of the most mineral-driven Lafites that I have ever encountered."
&
"It must rank as one of the finest wines from the estate"