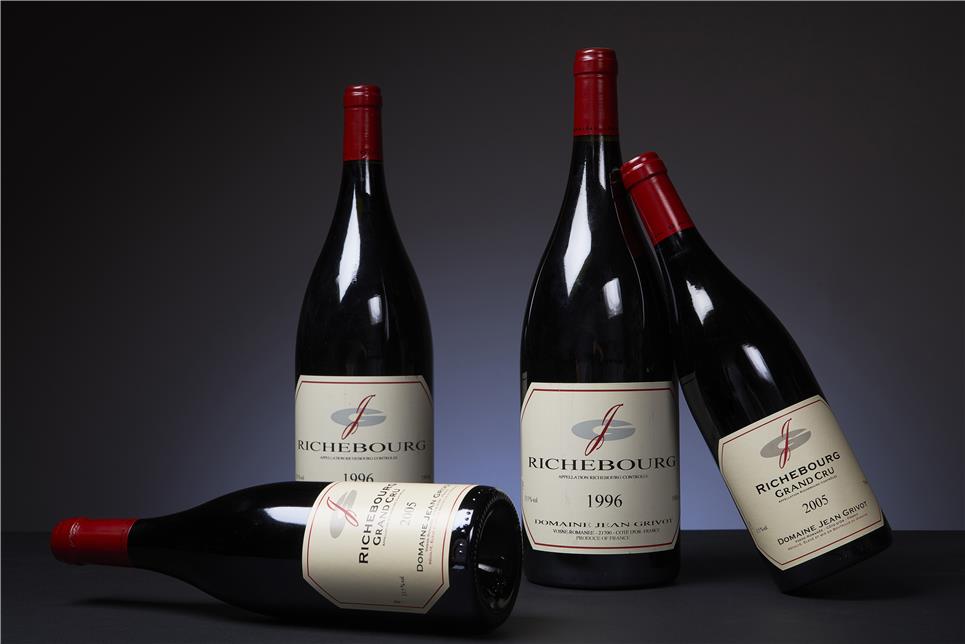 Jean Grivot - Richebourg
Richebourg is one of the most famous vineyards in Burgundy, producing one of the most precious wines. Richebourg has been a terroir of great renown since time immemorial. Richebourg borders La-Romanée and Romanée-Conti to the south and Romanée-Saint-Vivant to the east.

Only a few know how to make a wine from Richebourg that makes the most of the terroir's greatness. The most famous examples are Domaine Leroy and Domaine de la Romanée-Conti.

The Richebourg of Domaine Jean Grivot can also be counted among the top in Richebourg. The winepress scores for its Richebourg are not inferior to the two most illustrious producers of this divine wine.

At the auction
At this auction you will find the Richebourg of Domaine Jean Grivot in lots 968 - 970, with lot 968 containing two rare magnums from the year 1996.