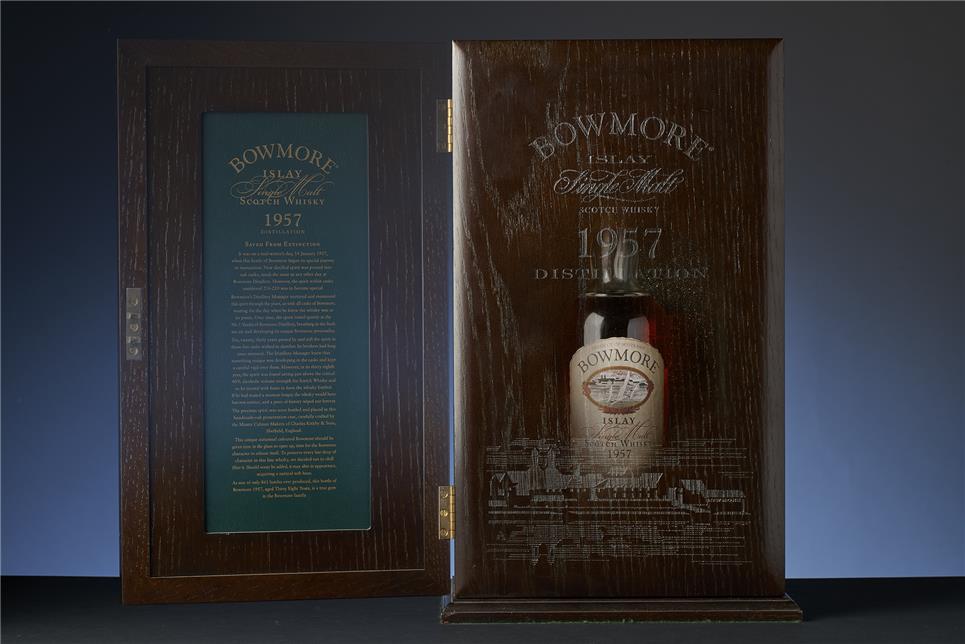 Bowmore 1957 – 38 years old Islay single malt whisky
A very rare whisky from Bowmore's Number One Vault. Distilled in 1957 and carefully guarded for 38 years by the distillery manager. After that there was no choice but to bottle the whisky so it would not fall below 40% ABV.
"There is almost no point in rating the palate, this malt stands just by its nose. What a beauty!" 93 points, WhiskyFun
Contained in a handmade oak case, this Bowmore 1957 - bottle number 189 of 861 - is an exceptional whisky, which we are proud to offer in this October auction!