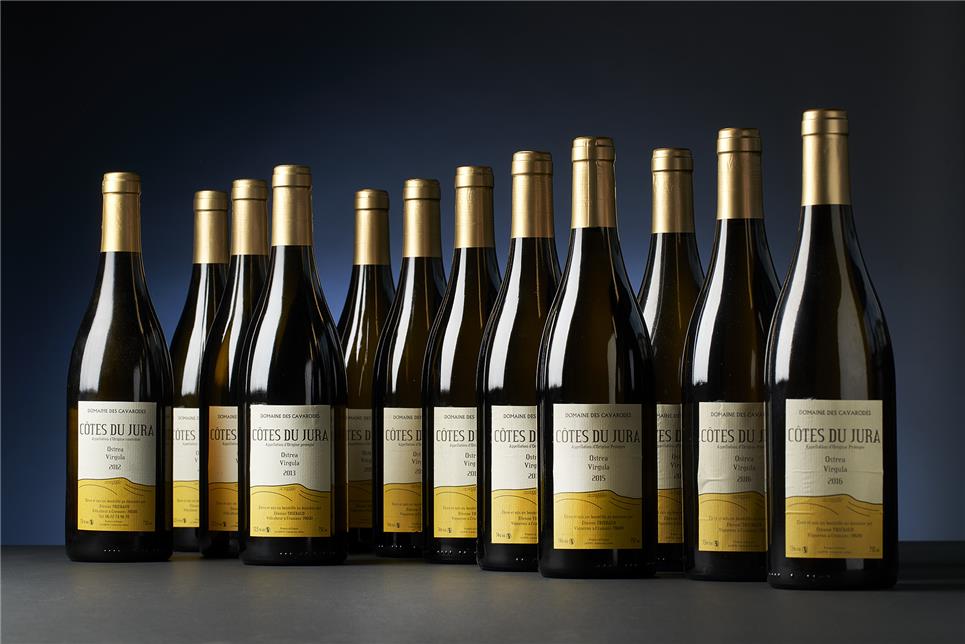 Domaine des Cavarodes - Etienne Thiebaud
While Etienne was already promising in his twenties, he is now a real sensation.

Etienne Thiebaud started Domaine des Cavarodes in 2007, at the age of 22. He has the good fortune to be able to buy some very old plots of vines between 60 and 120 years old. These parcels are planted with various particularly old and rare grape varieties from the Jura region. Etienne has worked the vineyards, about 4.5 hectares in total, organically from the beginning.

He himself is deeply rooted in the movement of the natural wines: the red wines offer juicy acids due to the 'maceration carbonique' and the white wines are particularly expressive thanks to the use of ouillage. All of the wines express the limestone, clay and marl of the northern Jura beautifully.

For a small Domaine, Etienne makes a comparatively wide range of wines, some named after soil or fossils and others after the vineyards themselves. Remarkable is its red 'field blend', which contains a total of 12 grape varieties (similar to 'J'En Veux...' by Ganevat).

The wines of Domaine des Cavarodes are almost impossible to obtain, but we now give you the chance to bid on a magnificent selection!