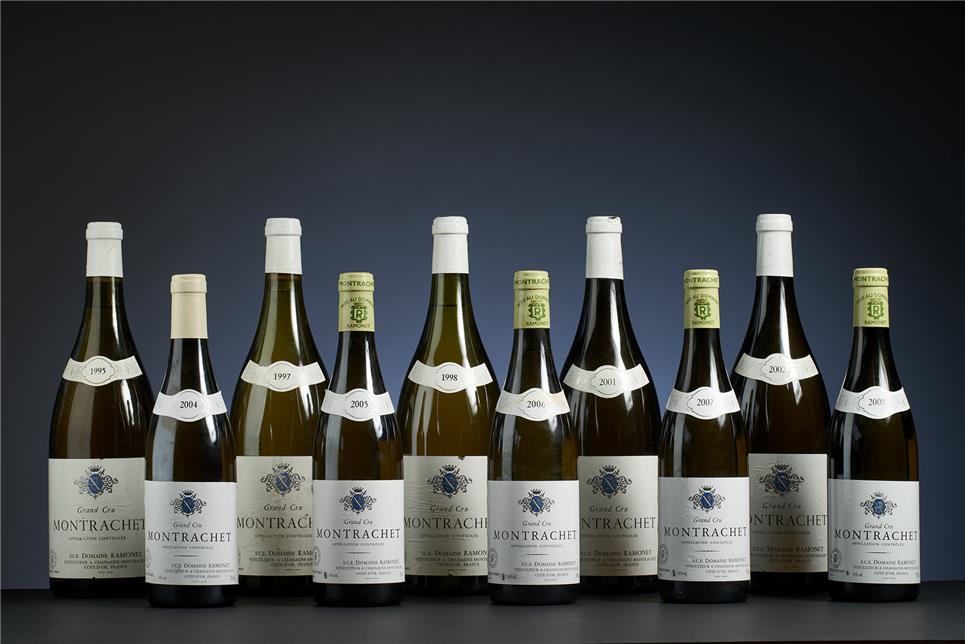 Domaine Ramonet
With the ambition to start his own business, but with barely a penny in his pocket, Pierre Ramonet arrived in Burgundy in the early 1920's.
First he buys grapes from other grape growers, which he then vinifies and sells in bulk. In 1934, he saved up enough money to buy a piece of the 'Les Ruchottes' vineyard and start bottling his own wines. At that time, land there was cheap because of the economic depression and the prohibition in the United States. It was a very progressive vision for that time. With impressive results.
In France, the gospel about Ramonet is spread by Raymond Badouin, one of the founders and then editor-in-chief of the wine magazine Revue des Vins de France. The reputation of the estate is definitively established when the American wine importer Frank Schoonmaker tastes his 1934 Chassagne-Montrachet 1er Cru Ruchottes for the first time in 1936. This has such an impact that Schoonmaker decides to import Pierre Ramonet's wines without delay into the USA, where the ban on alcohol had only just been lifted.
The status of Domain Ramonet keeps on growing steadily and in the 1950's pieces of land are purchased in the grand cru's Bâtard-Montrachet and Bienvenues-Bâtard-Montrachet. In 1978, under pressure from his son André, Pierre bought a piece of the mythical Montrachet vineyard himself.
The winemaking here is done with the utmost care and attention to the grapes and the vinification. Only the fruit of at least 18 year old vines are eligible for the top cuvées. The yields are therefore inherently low. Alcoholic fermentation takes place in stainless steel tanks, after which it is transferred into oak barrels. The Premier Crus are aged in 25% new oak (Ruchottes is the exception with 40% new oak) and the Grand Cru's in 50% to 75% new oak barrels. The Montrachet itself is aged in 100% new oak.
The Ramonet trademark of these world class Chardonnays can best be described as rich & meaty with bright acidity. Master of Wine and author Remington Norman describes it as follows:
"Ramonet's wines are as near to the apotheosis of Chardonnay as one is likely to get".
They are all unique wines that have a long life ahead and deserve a special place in every enthusiast's wine cellar.