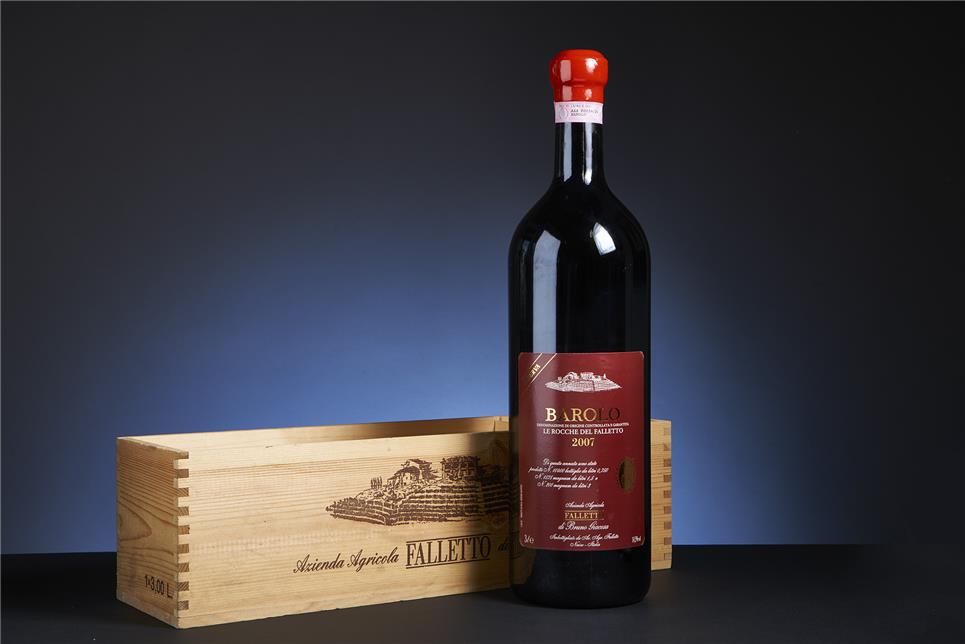 Bruno Giacosa Barolo Riserva 'le Rocche del Falletto' 2007
One of the most significant names in Piedmont is undoubtedly Bruno Giacosa. Around 1940, when the young Bruno is 15 years old, it is too unsafe to go to school and he already starts buying grapes for his father's business.

The family makes wine from externally sourced grapes and father Giacosa teaches him to evaluate the fruit in the vineyard before purchasing. From 1964 Bruno has the desire to produce a higher quality wine and starts - as the first one in Piedmont - to bottle his own 'single vineyard' cru wines from the appellations Barolo and Barbaresco. He takes over business in the wine cellars. It was not until 1982 that he acquired his first own vineyard: 'Falletto di Serralunga'.

During his life (he passed away in 2018) Bruno Giacosa is known to be an extreme perfectionist. Wine made from his own vineyards, where grapes from different plots of land are not combined, are sold under a different label than wine made from purchased grapes.

'Le Rocche del Falletto' is considered to be his masterpiece. The grapes are derive from a separate parcel 'le Rocche' within the 'Falletto' vineyard. The oldest vines are planted here which produce the best grape quality.

Lot 1826
Each vintage is highly praised by wine critics. Just like the 2007 Barolo Riserva 'le Rocche del Falletto' which was awarded 98 points by Antonio Galloni and 100 points by James Suckling! What really makes lot 1826 unique is the size of 3 liters of which only 200 have been produced.