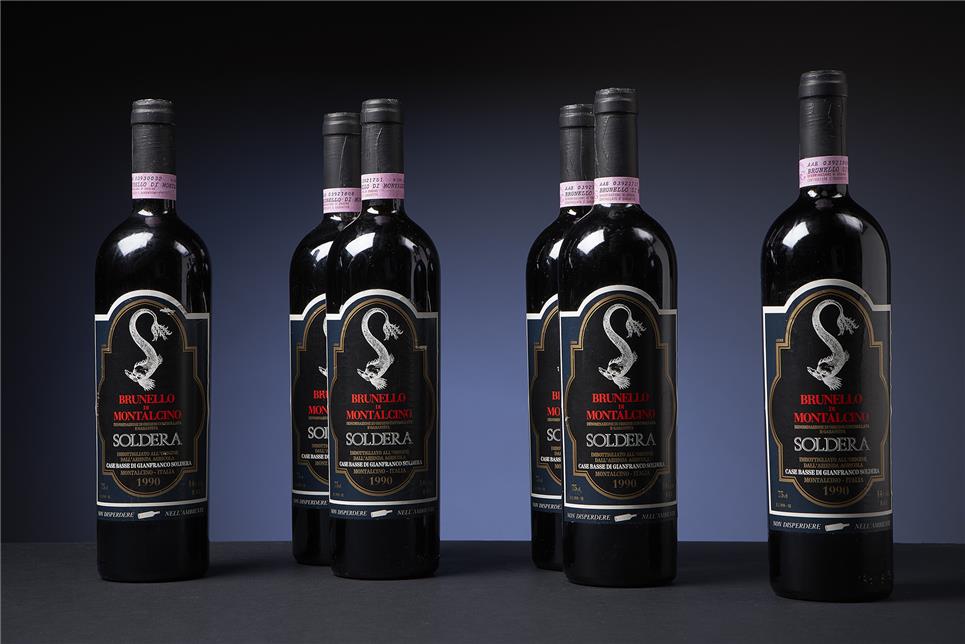 1990 Brunello di Montalcino
Soldera's winegrowing adventure begins in 1970 when Gianfranco Soldera and his wife Graziella move from Milan to Montalcino after purchasing the Case Basse farm. It is well known that in those years Soldera had a boundless passion for the great wines of the Langhe, and who knows what would have come of it had he bought a vineyard in Barolo instead of in Montalcino ...
The domain consists of two vineyards "Intistieti" and "Case Basse", which together cover about 8 hectares, planted only with Sangiovese. When Gianfranco starts here in the seventies, he wants to produce a "natural" Brunello here, without intervention in winemaking and, in the process, becomes one of the pioneers of the natural wine movement.
The 1990 Brunello di Montalcino is the first Brunello made by Soldera. For that year he makes his Brunello's with fruit from Intistieti. The 1990 vintage has become a must-have classic for every wine lover.
"The 1990 Brunello di Montalcino, from my cellar, is extraordinary. I tasted the wine alone, I would say it is the single greatest Brunello I have ever had. The fruit is so dense, vibrant, pure and layered. Wow. " - 97/100, Antonio Galloni
There's no point to beat about the bush, the late Gianfranco Soldera's Brunello di Montalcino's, are among the sexiest, most iconic and exciting wines in the entire wine world.
You will find this classic Brunello in lots 2456, 2457 and 2458.