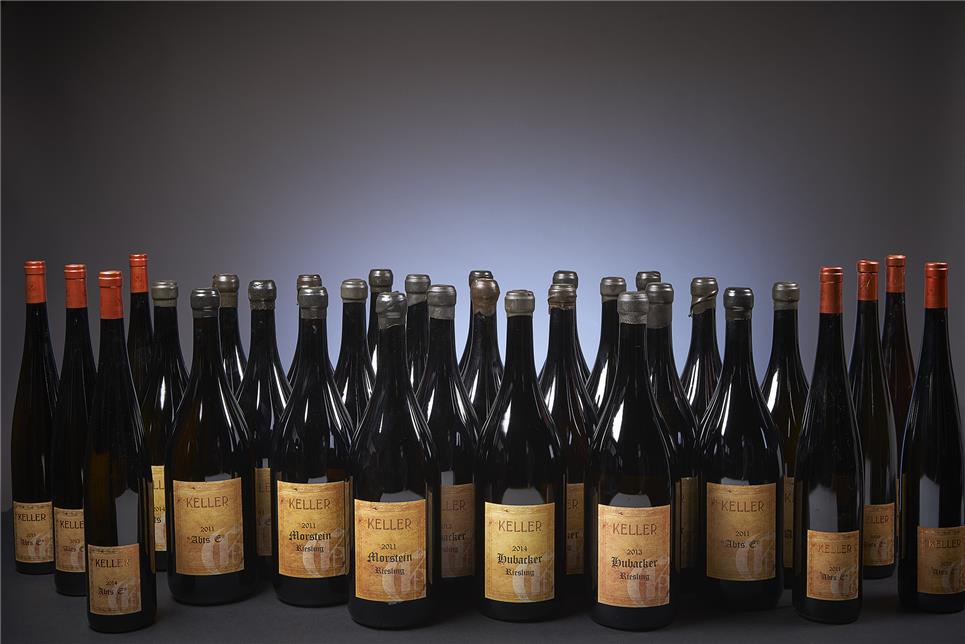 Klaus Peter Keller
The story of the Keller family begins in 1789, when Johann Leonhard Keller leaves Switzerland and settles in Dalsheim, a quiet village in Rheinhessen located near the Rhine. Not much later, Johann was able to take over the vineyard "Dalsheimer Oberer Hubacker" from the abbey due to his good relations with the local clergy. The wine that is made from this vineyard of 4 hectares is still synonymous with top Riesling.

However, it is only since the early 2000s that the domain has become so well far-famed and celebrated. Under the guidance of Klaus Peter, who is an intern with Armand Rousseau among others, world-class dry wines are made that far exceed the reputation of the Liebfraumilch, for which this region was traditionally known.

Keller's Rieslings, including 5 Grosse Gewächse (GG), speak for themselves and are of an unprecedented purity. They are also very concentrated and full of fruit and minerals. It is not without reason that Jancis Robinson calls them "the Montrachets of Germany".

Klaus Peter also knows how to control the Pinot Noir in the Grosse Lage "Burgel". He himself calls this wine his "red Riesling". It is a refined wine with a lot of fruit, deep minerality and great elegance.


In this auction

In this auction you will find more than 580 bottles, magnums and double magnums from the master of the German Riesling. A first series can be found in lots 2818 to 2825.

In addition, we offer a unique collection from one cellar in lots 2987 to 3199. This collection was kept in perfect conditions and offers all the great names of Keller: Brugel, Kirchspiel, Hubacker, Morstein, Pettenthal, Abtserde, G-Max as well as some Keller boxes "Von den Grossen Lagen".

Because of the abundant supply from this special single cellar, you can choose and buy wines from Keller to your heart's content and you will probably not experience that again soon.