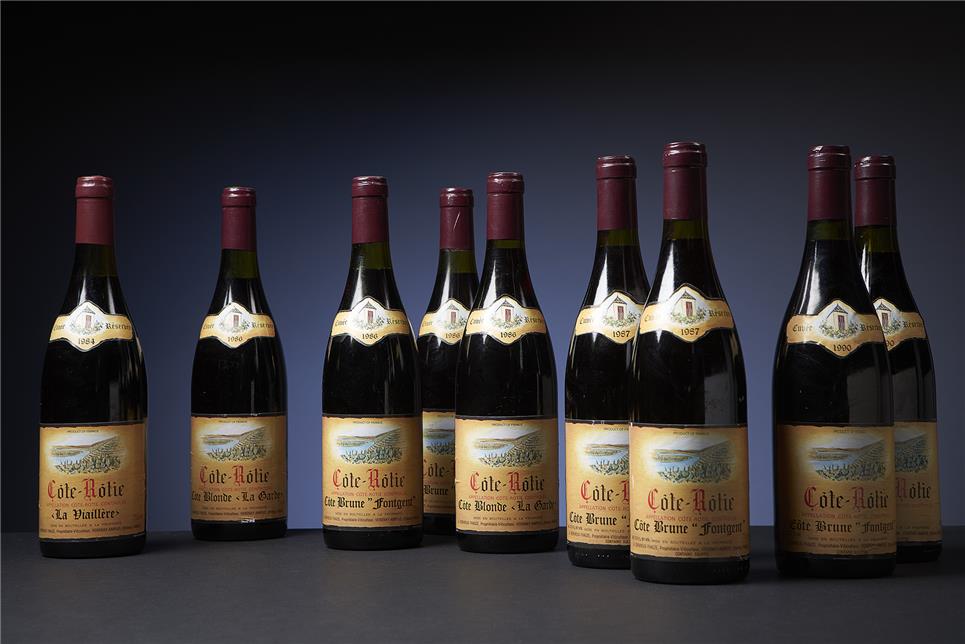 Domain Dervieux-Thaize
Albert Dervieux was one of the first winemakers in the Côte-Rôtie to decide to bottle and sell his own wines from now on. Due to good contacts in Lyon, including Paul Bocuse, his wines are soon noticed. He will pass on his good reputation to his son-in-law René, who took over the vineyards in 1990 and is today regarded as one of the best winemakers in the Northern Rhône.
The Dervieux-Thaize domain owned some particularly beautiful plots in Côte-Rôtie, including the lieu-dits "Côte Blonde la Garde", "Côte Brune Fontgent" & "la Viaillere". The vines here are all very old, up to 100 years, so yields are of course limited. The wines of Dervieux-Thaize are therefore known as powerful and rustic, with enormous storage potential.
" I make a solid and tannic wine " - Albert Dervieux
You can experience the wines of Albert yourself : lots 2047 to 2051.