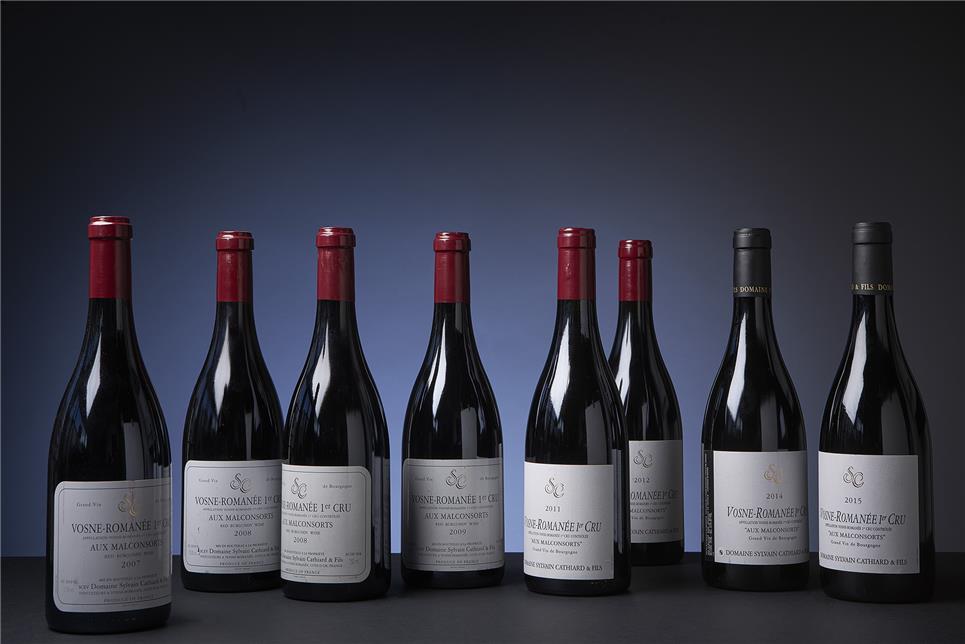 Mythical Vosne Romanée Aux Malconsorts
Alfred Cathiard, Sylvain's grandfather, buys his first vines in Vosne in the early 1930s, after a career with Lamarche and the prestigious Domaine de la Romanée-Conti. He names the domain after himself and his wife: "Cathiard - Molinier". The grapes are still sold to negociants, as was customary at the time.
In 1969 André Cathiard takes over from his father and starts bottling his first wines himself. A year later, he has the opportunity to take over a 0.75 hectare plot in the Premier Cru Aux Malconsorts, located next to the famous Grand Cru vineyard La Tâche. A complete replanting of this plot follows in 1972. It is these vines that later make his son Sylvain one of the most sought-after winemakers in Burgundy.
Sylvain comes into the picture in the 1980s and formally takes over the domain from 1995 onwards, when his father retires. At that time the name is changed from "Cathiard - Molinier" to "Domaine Sylvain Cathiard". Since the early 2000s, Sylvain's wines have been praised by multiple critics for their exceptional texture, freshness and harmony.
The wines are very limited available due to the small-scale production.
You will find the mythical Malconsorts in lots 1218 to 1225.
"Do I need to tell you how much I adore Sylvain Cathiard's wines? It's the intensity and focus that set Cathiard apart, wines with supreme definition and purity that seduce the palate like a beautiful courtesan. This producer comes highly recommended from top to bottom. " - Neal Martin