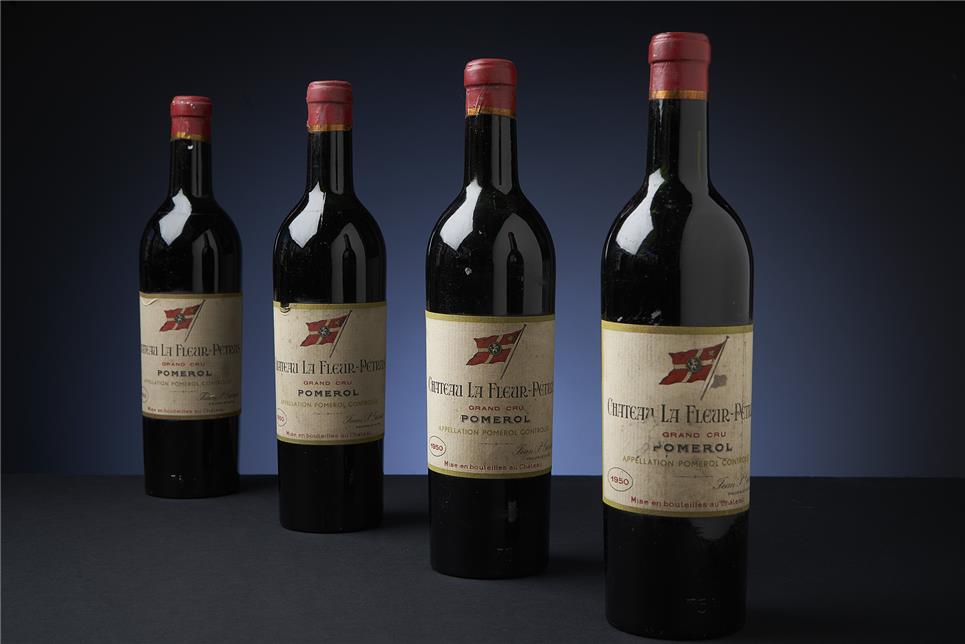 1950 La Fleur-Pétrus
This famous chateau is wedged between its famous neighbors Château Lafleur & Petrus on the Pomerol plateau. Hence the name: La Fleur-Pétrus.

The château and the accompanying vineyards have often changed hands over time, as it was in the hands of the Garet family at the end of the 1940s. Jean Pierre Moueix takes over the domain in the early 50s, buys land from Château Le Gay, and already has a hand in the excellent vintage 1950. These bottles are very difficult to find, and we can offer you 4 bottles in lot 17 now.

The year 1950 is a special year in Bordeaux. Summer has a dry, warm month of June, followed by almost perfect months of July and August, with dry weather and pleasant average temperatures around 20-22 degrees Celsius. Everything indicates that 1950 will be a big vintage with yields that will be twice as high as in 1949, until the rains come during the harvest.

In the Pomerol people manage to escape the negative consequences of this because the vineyards are always harvested there first. This is due to the early maturing Merlot, which has its spiritual home here on the unique terroir, consisting of gravel and deep clay on an iron-rich surface.