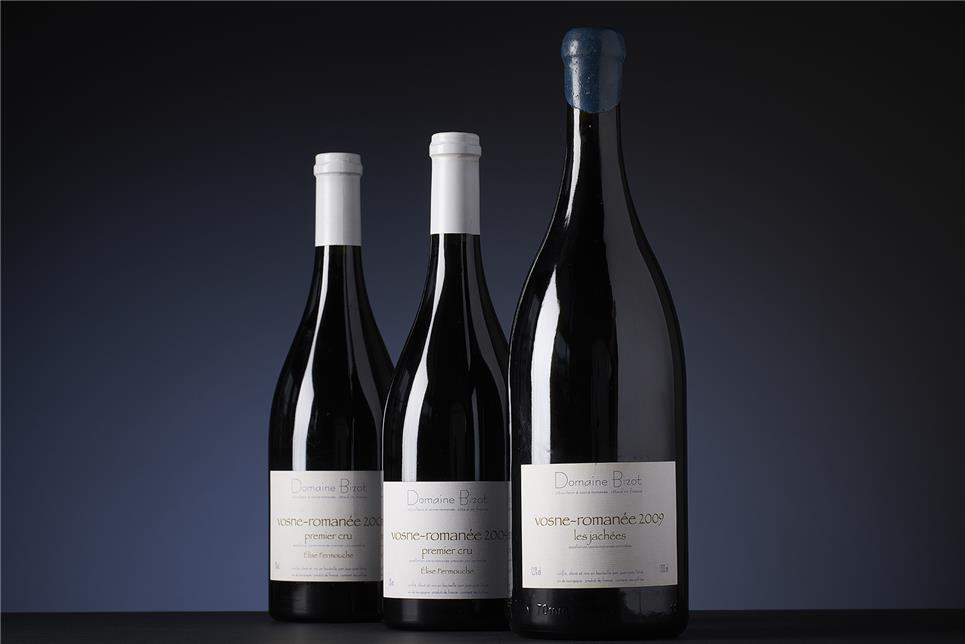 Jean-Yves Bizot
If you find anywhere 3 bottles for sale, you are very lucky. At this auction we present a whopping 83 bottles and 1 magnum.

This very exclusive domain in Vosne-Romanée was brought back to life in 1995 by Jean-Yves Bizot, who takes back control over the family owned vineyards. His father gave in loan the est. 2.5 hectares, enabling him to fully focus on his work as a doctor, like Jean-Yves' grandfather.

Jean-Yves decides to take another direction and is first trained as a geologist and then as a oenologist, unavoidable bringing him back to vineyards. He dislikes the Burgundy wines from the 70s and 80s he tastes while studying, on which he makes the decision to make wines himself according to the methods of yesteryear.

As far a possible he quits using chemical aids ('lutte raisonnée'), applies a whole bunch fermentation and adds no sulfites during vinification nor bottling of his wines. The results do not go unnoticed and soon Jean-Yves becomes one of the rising stars of Burgundy. Now, 25 years later, the wines are renowned for their purity, subtlety and elegance, but also because they are untraceable.

Jean-Yves makes 2 white cuvees of very small parcels : Bourgogne Blanc 'Les Violettes' (0.14ha) and Bourgogne Hautes Côtes de Nuits Blanc (0.2ha). Next are the red cuvees: Bourgogne Rouge, Bourgogne 'Le Chapitre', Marsannay 'Clos du Roy', Vosne-Romanée, Vosne-Romanée 'les Jachées', Vosne-Romanée 'les Réas', Vosne-Romanée 1er Cru 'Elise Fermouche' and Echézeaux Grand Cru.

The releases are very limited and immediately sold out. We are therefore delighted to be able offering you 83 bottles and 1 magnum at our April auction (lots 1590 – 1633) !