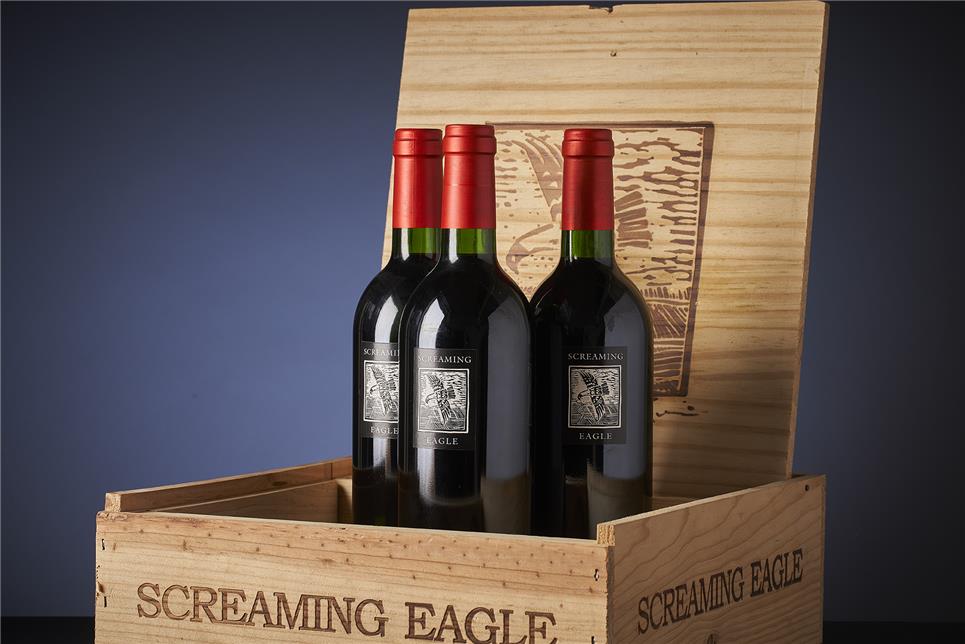 Screaming Eagle
From the maiden vintage in 1992, this cult wine is on the bucket list of many wine lovers. However, only a few will have a chance to drink this spectacular Cabernet Sauvignon. At this auction you will find 2 cases of 3 bottles to add to your wine collection, one from 1998 (lot 3439) and one from1999 (lot 3440).
The doamin is raised in 1986 by Jean Phillips and Tony Bowden. The vineyards in Oakville, Napa Valley, are primarily planted with white varieties with the exception of a small piece of Cabernet Sauvignon (0.40 ha). The white grapes are sold to other winemakers, the Cabernet is vinified by themselves as an experiment.
Richard Peterson (of a.o. Beaulieu Vineyards) is asked to be their consultant, but mrs. Phillips immediately connects with Richard's daughter, Heidi Peterson-Barrett. At that moment she was working as a wine maker / wine consultant at Dalla Valle. Jean convinces her to also work at the then still unknown Screaming Eagle.
Together they ensure that the wine is launched to the super stars stratosphere. The maiden vintage at release is immediately awarded 99 points by Robert Parker. In 1995 the white grape vines are grubbed up and replanted with Cabernet Sauvignon, Merlot and Cabernet Franc (in 2006 some Sauvignon Blanc was planted as well).
Since then the name and fame have continued to grow and the price has become a multiple of the maiden vintage wine, released for a mere 50 dollar.
"[The 1999] …boasts an opaque purple color along with a gorgeously pure nose of creme de cassis, charcoal, and floral characteristics. The wine is opulent, dense, and rich, with exceptional purity, a viscous texture, and impressive underlying tannin that frames its large but elegant personality." – Robert Parker 97/100