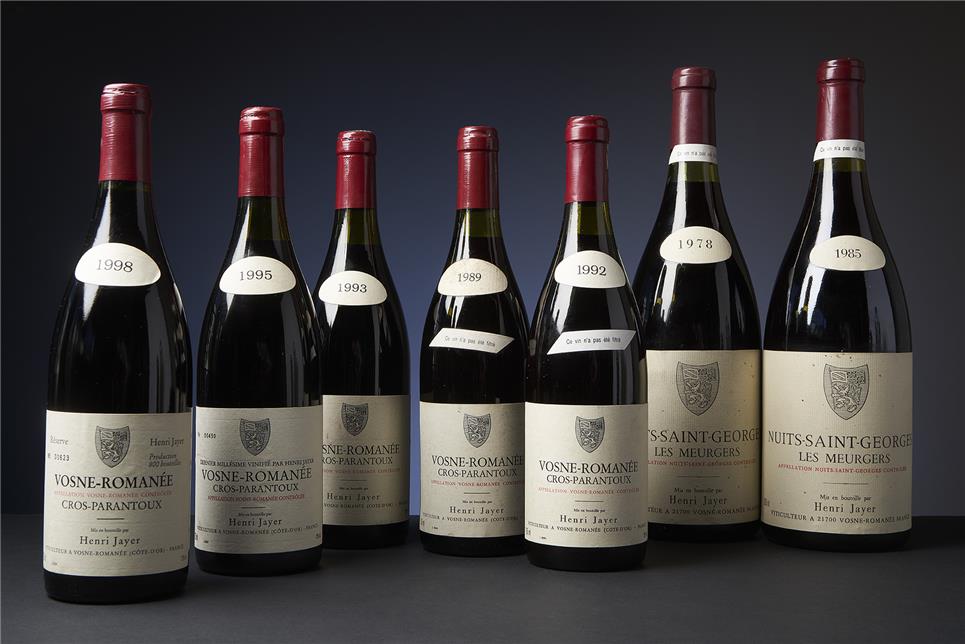 Henri Jayer – Heavenly Ode to Pinot Noir
When you say red Burgundy, you immediately think of Domaine de la Romanée-Conti, Domaine Leroy and of course Henri Jayer (1922-2006).
Henri Jayer was born in Vosne-Romanée and learned winemaking from his father, who had acquired several small vineyards. In addition, Henri studies at the University of Dijon.
He started making wine himself just after the Second World War, following an agreement with the Noirot-Camuzet family (today's Méo-Camuzet domain) for which he takes on the management of the vineyards. He adapted pieces by Richebourg, Échezeaux and Vosne-Romanée 'Beaux-Monts'. He is allowed to keep part of the grapes for himself as compensation.
Gradually he acquires more vineyards himself and he also sees the potential of the 'Cros Parantoux' vineyard, which has fallen into disrepair because it is labor intensive due to its high altitude - next to Richebourg - and the poor soil. He restores Cros Parantoux in all its glory from the late 1950s. The grapes disappear in his Vosne-Romanée Villages until 1977. From 1978 he considers the quality good enough to vinify the grapes separately and the mythical cuvée 'Cros Parantoux' sees the light of day.
Many techniques in winemaking, which we now take for granted, are carried out by Henri in conjunction with each other. Typical of Jayer is the renunciation of chemicals, the conscious working with low yields, cold maceration, the de-stemming of the grapes and not filtering the wine before bottling (hence the label "Ce vin n'a pas été filtré") . He invents some of these methods, such as cold maceration.
His innovative and successful working method means that Henri acquired star status in Burgundy and far beyond long before his death. Jayer's wines are world-renowned for their intensity of flavor and extraordinary complexity, and his 'Cros Parantoux' is a divine example of this, according to Robert Parker:
"The 1993 Vosne-Romanée 1er Cru Cros Parantoux from Henri Jayer is one of those dreamlike wines you only encounter once in a while. There is a magnificent intensity to this Pinot Noir that possesses such transparency and delineation, you do not know what to do with yourself except smile. So perfumed! Mulberry dallies with red berries, a faint scent of black truffle and iris. The palate is smooth and sensual. […] Even God did not anticipate such Pinot Noir when he invented the variety." – 98/100, Robert Parker
What nature puts in the grapes, Henri puts in the bottle. Sylvie's is therefore very proud to be able to offer 5 bottles of Vosne-Romanée 'Cros Parantoux' and 2 magnums Nuits-Saint-Georges 'Les Meurgers' in our June auction. The bottles are in excellent condition and come from the first owner. You will find these world-famous wines in lots 1250 – 1256.