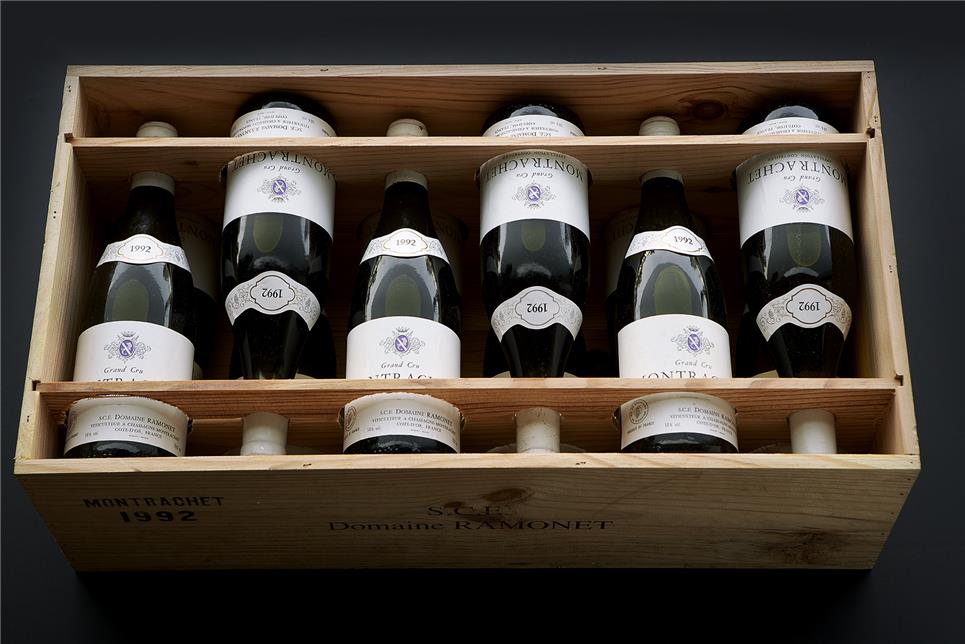 Ramonet 'Montrachet' – World Class Chardonnay
Domaine Ramonet, nowadays under the expert leadership of Jean-Claude Ramonet, is reputed as the reference for white Burgundy. They make no less than 24 appellations on approx. 16ha of prime vineyards, culminating in a 0.26 hectare plot (just 20 rows of vines!) in the famous 'Le Montrachet' vineyard (Puligny-Montrachet).
'Le Montrachet' takes its name from the fact that the soil is very poor, with a bottom of hard limestone crossed by a layer of reddish marl. 'Mont-Rachet' therefore means as much as bare hill. The vineyard has an excellent position towards the sun as well as very good drainage. Nestled between 'Batârd-Montrachet' and 'Chevalier-Montrachet', 'Le Montrachet' often combines the strength and richness of 'Batârd' with the finesse of 'Chevalier'.
The plot owned by Domaine Ramonet was bought by the grandfather and founder of the domain, Pierre Ramonet, in 1978. However, it did not take long before Ramonets 'Montrachet' was highly appreciated by wine lovers all over the world. Vintage 1982 is rewarded by Robert Parker with 96/100 points and Allen Meadows 99/100, followed by many more legendary vintages such as 1986 (97/100) resp. (97/100), 1992 (96/100) resp. (99/100) and more recently 2013 (96/100) respectively (97/100), 2014 (99/100) resp. (98/100), and both 2016 and 2017 which are both (98/100) resp. (96/100) points.

"The two barrels [1992 Montrachet] that will be estate-bottled come from 70-year old vines. It is an awesomely rich, full-bodied, massive wine oozing with fruit and that distinctive steely, mineral-like Montrachet character." – 96/100, Robert Parker.
You will find over 550 (!) bottles of Ramonet in our June auction, the highlight being 53 bottles of 'Montrachet', including an original case-12 from 1992, and 2 magnums of 'Montrachet' in lots 1892 – 2084.