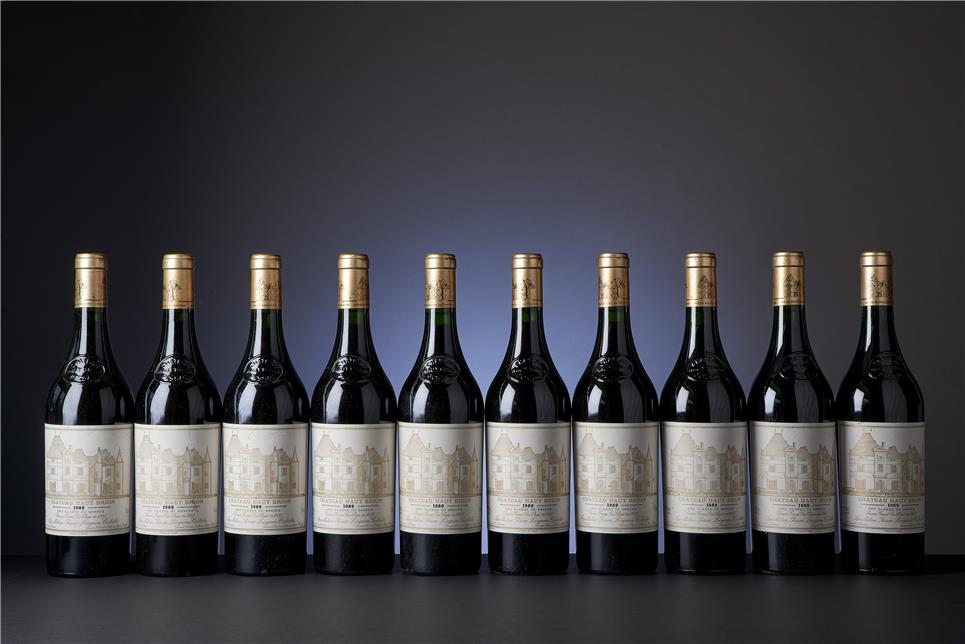 Château Haut-Brion 1989
The blessed year 1989 was an extremely warm one in Bordeaux, so that the harvest already started on August 31. We have to go back as far as 1893 to find an earlier harvest start date!
Although the weather has been extremely favorable for the maturation of Cabernet Sauvignon and Merlot, only a handful of domains have managed to get the best out of the grapes. Château Haut-Brion is undoubtedly one of the highlights of the vintage. Robert Parker is convinced from the first tasting session and immediately gives the wine 100 points! He confirms that score 6 more times over the years.
This continues to be one of the immortal wines and one of the greatest Bordeaux wines of the last half-century. Consistently prodigious and almost a sure bet to top the scoring card of any blind tasting of this vintage as well as other years, the 1989 Haut-Brion is a seamless, majestic classic, and a tribute to this phenomenal terroir and its singular characteristics. -100/100, Robert Parker
Therefore, Château Haut-Brion 1989 is a wine that is high on the wish list of every wine lover! You will find 10 bottles of this top wine in 3 lots in our August auction: lot 599, 600 and 601.