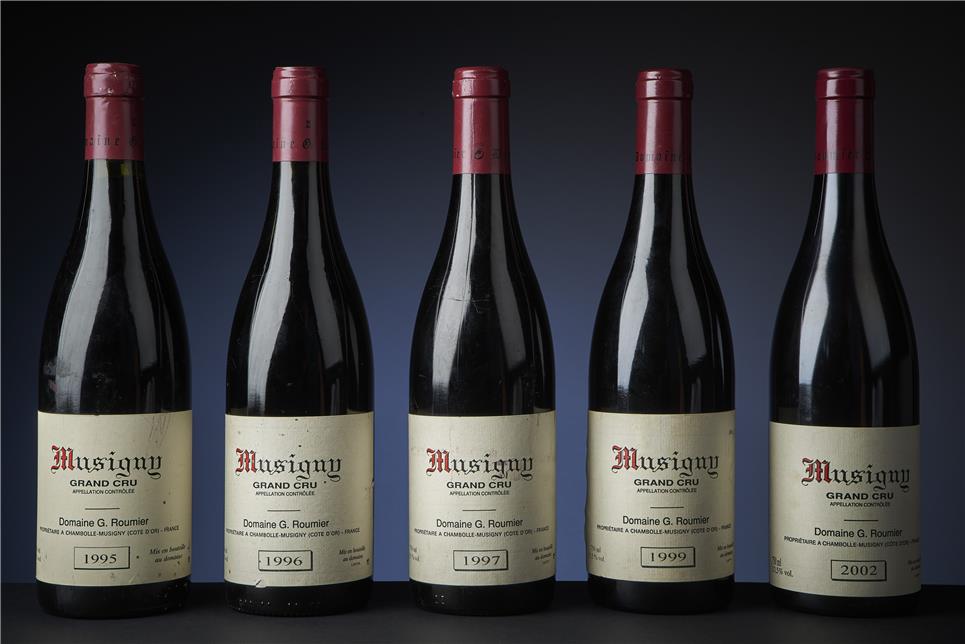 Mythical Musigny - Domaine Georges Roumier
Domaine G. Roumier is one of the most celebrated and sought after producers from the Côte de Nuits and was founded in 1924 by Georges Roumier. During the 80's current winemaker Christophe Roumier takes over from his father Jean-Marie. Ever since have both name and fame of this domain reached stratospheric proportions.
Almost 12 hectares of vineyards allow Christophe to grow the best pinot noir grapes, treated (as far as possible) according to biological principles. A small parcel (0.2 ha) within the grand cru Corton Charlemagne has been planted with chardonnay.
Obviously the domain is better known for its red crus from Chambolle-Musigny, of which the premier cru 'les Amoureuses' and the grand crus 'Bonnes Mares' and 'Musigny'. Christophe emphasizes there is no such thing as a Roumier style of wine making, but there is a Roumier philosophy: to reveal terroir and appellation at their best.
This philosophy arose from advice Christophe received from his father, but as well by some of his teachers : Henri Jayer and Jacques d'Angerville. They teach him to let nature just go and use the richness it possesses: old grape vines within the best appellations. During vinification only indigenous yeasts are used, for generations present in the cellars of this family domain.
The use of new oak is limited to a maximum of 10% for premier cru and 35% for grand cru wines. All this makes for complex wines apparent contradictions: intense but still light, gracious and a long mouthfeel, consistent but without being massive.
Christophe has 0.1 ha of the celebrated grand cru 'Musigny', every year producing no more than a mere hundreds of bottles of this potion of the gods. This little piece of mythical vineyard was acquired by the domain in 1978, but has been rent and farmed by the Roumier family since the 20's. The vines are on average over 80 years old and planted in a shallow layer of clay-limestone, under which is a rock formation from the Jura era.
"Without question, the highlight was the profound 1995 Musigny Grand Cru. Christophe Roumier did not put a foot wrong in this year […] It has a breathtaking sense of completeness, and it seriously flirts with perfection." Neal Martin, Vinous
Tasting the Musigny should be a unique experience, an aromatic abundance that has no equal. To the floral components of 'Les Amoureuses' aromas of fruit (blueberry, raspberry) and hints of citrus (blood orange) and violets are added. The wine is multi-layered and has a long mouthfeel, offering velvet tannins. You should have tasted it to believe !
Sylvie's Wine Auctions proudly presents a fantastic series of Georges Roumier wines in the upcoming October auction. You will find them in lots 810 through 835, of which 5 bottles of mythical Musigny in lots 831 – 835!