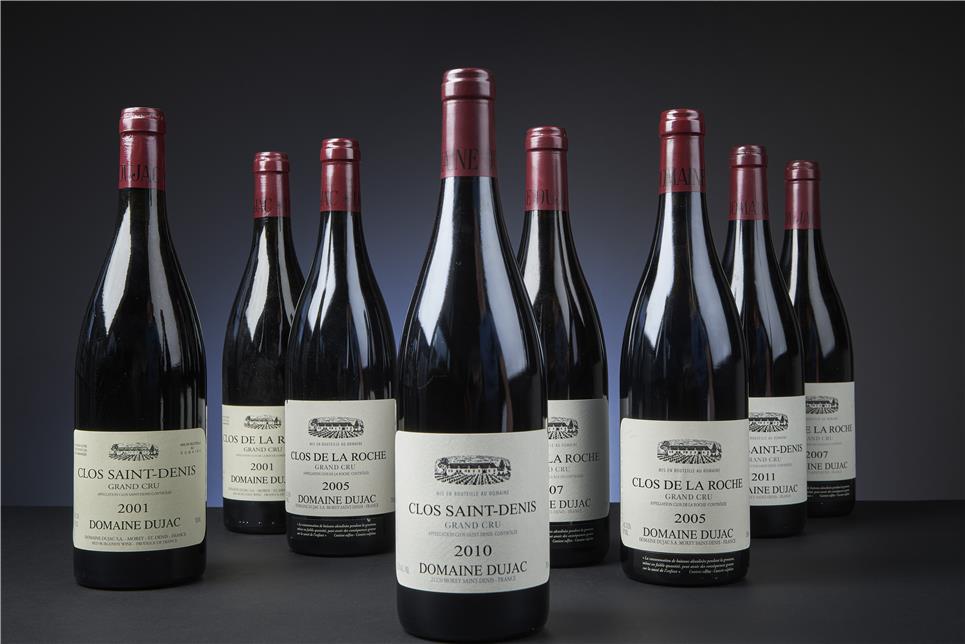 Dujac delirium
In 1968 Jacques Seysses decides to leave the family's cookies company, only to be fully engaged in winemaking. He has then already 2 harvests left behind, under the wings of Gérard Potel (Domaine de la Pousse d'Or) and takes over the vineyards from Domaine Graillet in Morey-Saint-Denis. He calls his winery Dujac, like in 'the domain of Jacques'.

Since 1998 his son Jeremy is the co-thriving force behind the domain, with help from his wife Diana and his brother Alec. To ensure the quality of the wines and to bring them to an even higher level, the team starts to experiment with biological practices and from 2011 they are fully biological certified.

The philosophy of Dujac is to get the best of the terroir into the wines and to let the fruit speak for itself. They seem to be very good at that, because the critics praise their style of winemaking, to be best defined as: balanced and elegant, including fraîcheur and supple, well integrated tannins. Prime Dujac offerings are the Grand Crus Clos Saint-Denis and Clos de la Roche.

Presenting over 200 bottles of Dujac in our October auction, it is the largest Dujac collection we ever were able to offer! This great series you can find in lots 1128 through 1186, including no less than 70 bottles of Clos Saint-Denis and 52 bottles of Clos de la Roche!