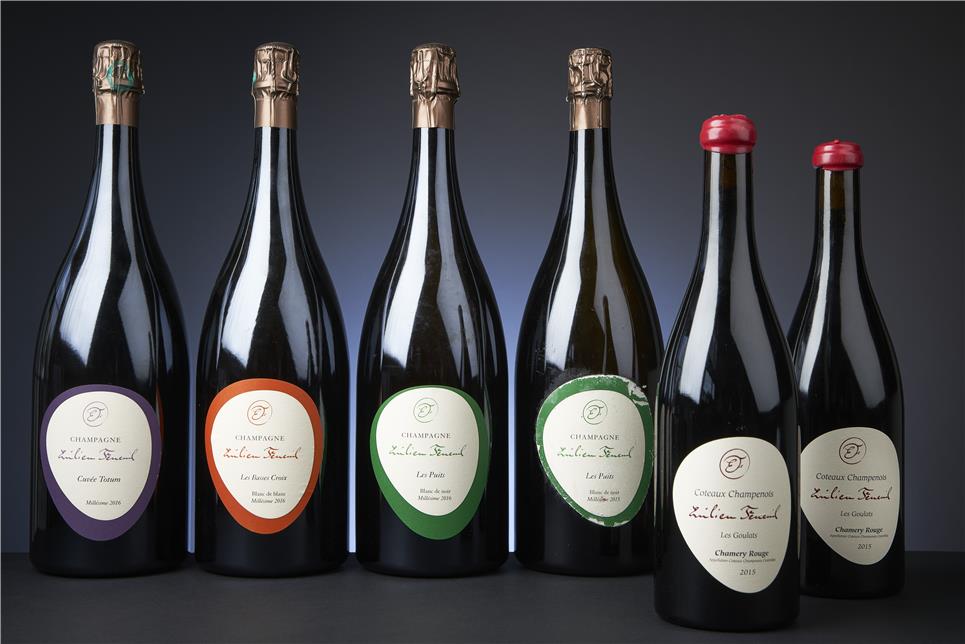 Émilien Feneuil - Champagne of a different order
Émilien Feneuil is quite a new name in Champagne, but certainly one to remember. As he takes over the family domain in 2006, he continues to follow his father's footsteps and sells his grapes to a.o. Aurélien Laherte.

In 2008 he starts to learn about biological farming and decides to change course and farms his land according to these principles. The soil needs some years to recover sufficiently and from the 2015 vintage he decides to make his own wines.

With the help of befriended winemakers like Aurélien Lurquin (another name to remember!) and Thomas Perseval in his first vintage he produces about 3.500 bottles of Champagne. These are typically made from Pinot Meunier (40%), followed by Chardonnay (28%), Pinot Noir (22%) and Petit Meslier (7%).

Émilien's wines are very hard to get because of the small production, however in our October auction you can bid on 4 magnums (!) Champagne and 2 bottles of Coteaux Champenois – in this case the still red wine – from this rising star: lots 672 through 676.