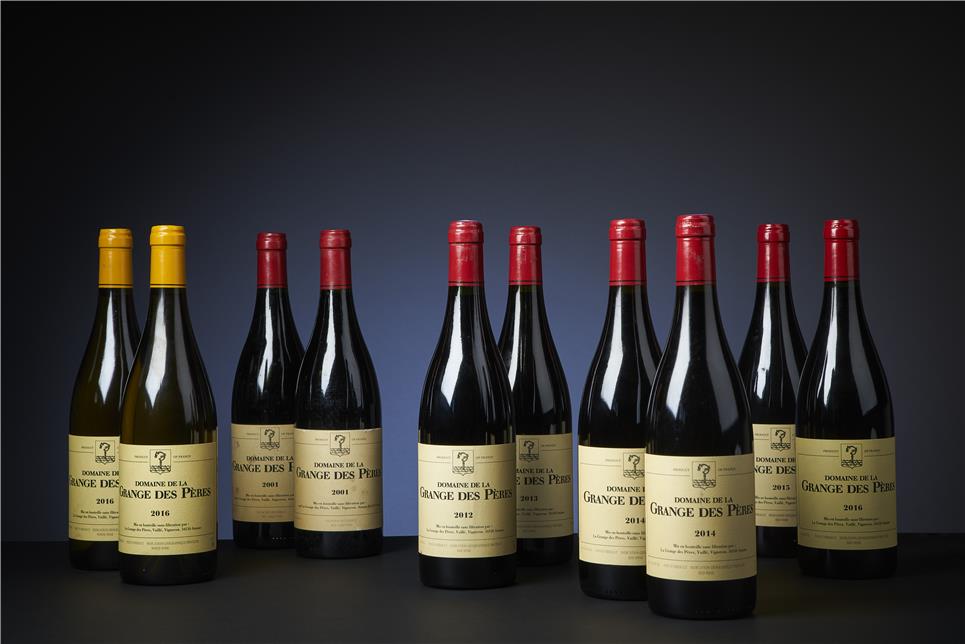 Domaine de la Grange des Pères
Domaine de la Grange des Pères officially is founded in 1988 by Laurent Vaillé, when he takes over the family domain from his father. He stops selling grapes to the local cooperative and resolutely chooses to sail his own course.

After internships at the great of this earth like Jean-Francois Coche, Gérard Chave and Eloi Dürrbach (Domaine de Trévallon) he has an excellent position from his home base near Aniane, in the Hérault department, to produce world class wines. The first vines he plants are from Chave and Dürrbach vineyards. These are syrah and cabernet sauvignon vines respectively, supplemented with Mourvèdre and Counoise.

In 1995 Laurent decides to also make a white wine, based on Roussanne, including small parts of Marsanne and Chardonnay.

The wines swiftly achieve a cult status amongst fans. Sadly Laurent Vaillé, inspirer of Domaine de la Grange des Pères, left us this year. Will it be the end of a legend, or will the domain be successfully succeeded? As a testament we are lucky to be able to still taste his wines. You will find 10 lots of this deplored winemaker in our October auction: lots 2020 through 2029.