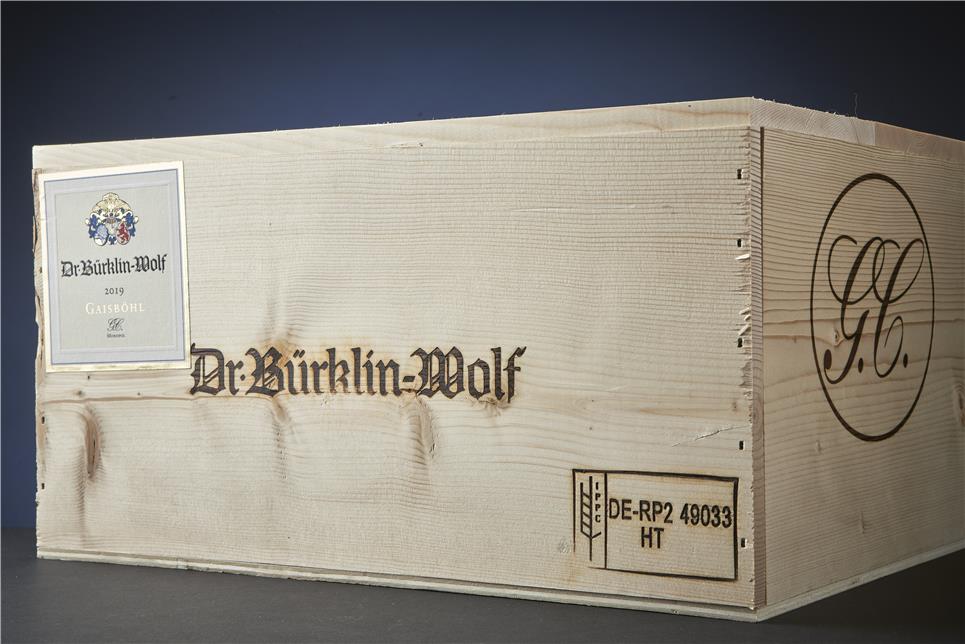 Dr. Bürklin-Wolf - Riesling Ruppertsberger Gaisböhl GG 2019
2019 might be the best year ever for German Riesling, both dry and sweet wines excel. A lot of Grosses Gewächs score with an excellent balance between acids and phenolic ripeness and much depth. Several critics ask themselves if this will mean the final breakthrough for Riesling worldwide… only time will tell!
Sylvie's Wine Auctions already brings you some in lot 2638, holding the 2019 Gaisböhl GG by Dr. Bürklin-Wolf. This 'monopole' vineyard situated in Ruppertsberg, Pfalz, belongs to the domain's crown jewels, together with the parcels Pechstein and Kirchenstück in the village of Forst.
These wines can be counted among the best Riesling wines ever made. Stephan Reinhardt in The Wine Advocate ('Parker') on the 2019 Gaisböhl:
"The 2019 Gaisböhl G.C. is pure, fresh and flinty on the lemon-scented nose that is the youngest of all the 2019s of the domain at this early stage. Juicy, piquant and salty on the palate, this is an intense but pure, linear and almost weightless dry Riesling with a crystalline structure, salinity and decent finesse. The finish is intense and mineral but also juicy, with concentrated fruit flavors. A promising classic […] If you ever have the chance, you should definitely subscribe to the 2019s." - (95-97)/100