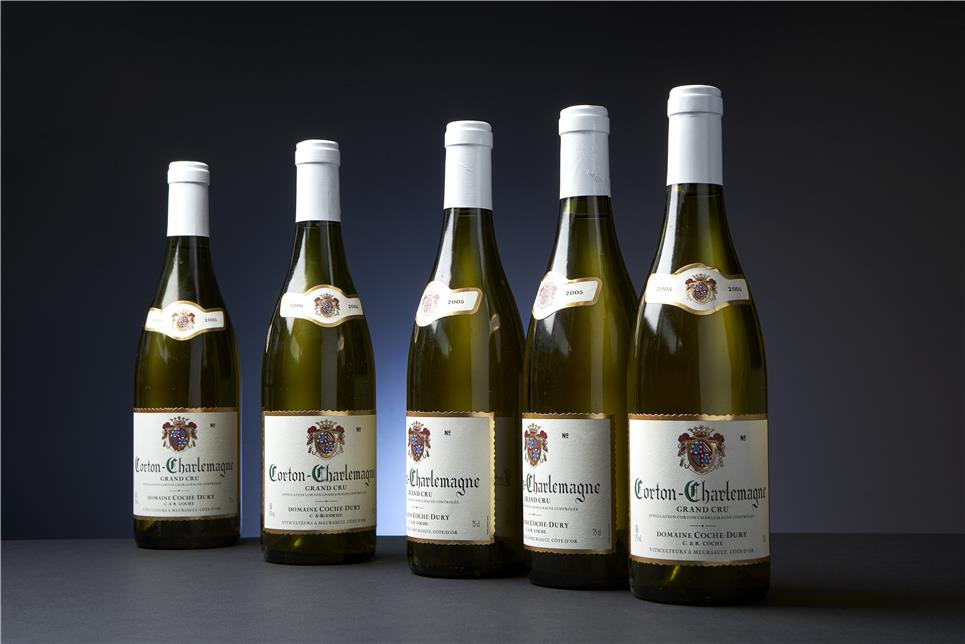 Coche-Dury – Corton-Charlemagne 2005
The grand cru Corton-Charlemagne is inextricably linked with the name Coche-Dury. Since 1986 Jean-François Coche rents 0.8 acres of land in this vineyard and produces one of the best Chardonnays in this world, the Corton-Charlemagne receives no less than 3 times a perfect 100 points score by The Wine Advocate and several times 99 and 98 points!
In 2012 the Coche family is able to purchase this and another parcel in this famous vineyard. Jean-François' son Raphaël - from 2010 active in the family's wine production – continues the work of his father with bravado.
Sylvie's Wine Auctions is proudly able to present 6 bottles of this legendary divine drink in the upcoming December auction: lots 1902 to 1905. This is your chance to purchase the maybe best white Burgundy ever!
"Is the 2005 Corton-Charlemagne Grand Cru the greatest white Burgundy ever to grace this Earth? Certainly it lies at the pinnacle of anything I have encountered and let's be brutally honest, it lays to waste almost every other Corton-Charlemagne that I have ever tasted. This was the fourth time that I have drunk this behemoth and it has always flirted with perfection. Now I am convinced. It is blessed with a breathtaking bouquet, so penetrating, with razor-sharp precision, shucked oyster shell, hints of yellow flower, wet limestone and sea cave. The palate has a sense of balletic balance, a killer line of acidity, a Corton-Charlemagne brimming with energy. It is intense but not powerful per se, fanning out gloriously towards the mineral-rich finish with veins of Clementine and Japanese yuzu, but the key being that mineral tension. Astonishing. Legendary. 2020 – 2060"- 100/100, Neal Martin, Vinous