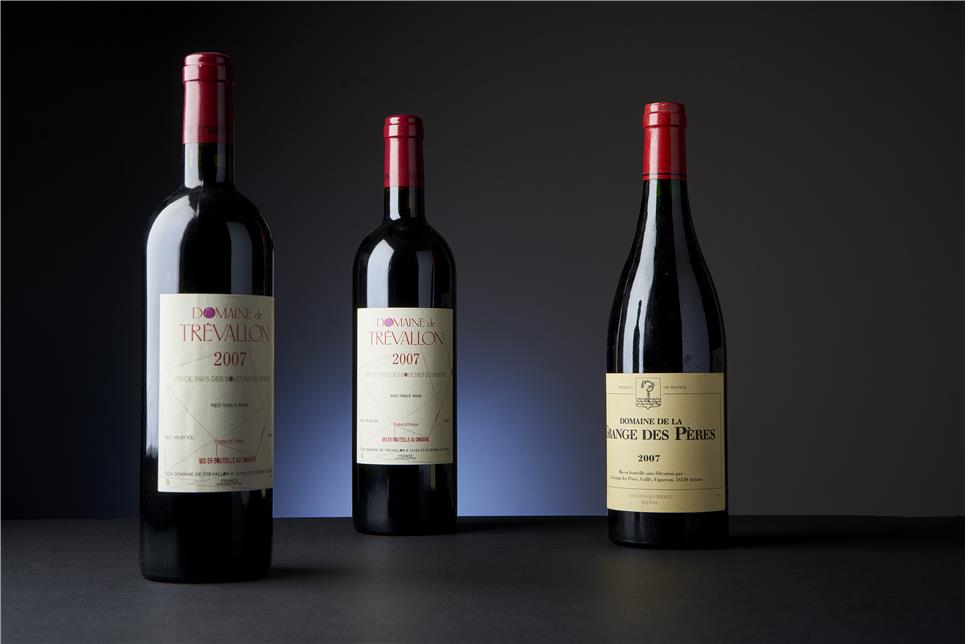 Domaine de Trévallon & Domaine de la Grange des Pères
After the sudden passing of Laurent Vaillé earlier this year, Eloi Dürrbach has now also passed away too soon.
Eloi Dürrbach (1950-2021) was the driving force behind Domaine de Trévallon, who could also count Laurent Vaillé - de la Grange des Pères - among his pupils. Together they ensured that we started to see their wine regions from a different perspective. Eloi took the wines from Provence to the next level, while Laurent did the same with the wines from the Languedoc.
They leave their fantastic wines to the world. The Laurent Vaillé wines can be found in lots 2487 to 2513, followed by the wines of Eloi Dürrbach in lots 2514 to 2517.
"A saline, alkaline, kelp-, and oyster shell-aura such as one would more usually encounter in a white wine is evident already on the nose of Vaille's red 2007 Grange des Peres, along with a garrigue-typical evocation of wild fennel and juniper. That said, ripe plum and cassis abound as well, with the tart edge of fruit skin; piquancy of plum pit; and aforementioned mineral and herbal elements collaborating on an impressively rich yet brightly juicy and vibrantly interactive performance that practically bursts forth in a sustained and palate-staining finish of invigoration as well as saliva-inducing savor. (I would have sworn, blind, that this must be the 2008!) The mineral dimension is so distinctive and assertive that this wine is bound not to be everybody's cup of Languedoc red. I predict it will be exciting to follow for at least the next dozen years."- 94/100, David Schildknecht, The Wine Advocate

"The 2007 [Trévallon] Vin de Pays du Bouche du Rhône Rouge is a wine of pure and total pleasure. Ripe, racy and exotic, the 2007 possesses tremendous richness from the very first taste. But there is more to the 2007 than just flamboyance. It remains a very young wine, mostly built on fruit, with not a lot of aromatic nuance. I imagine that will come with time. Today, the 2007 is a wine to admire for its power, structure and potential. Super-ripe black cherry, coffee, licorice and dark spice are some of the nuances that linger on the substantial finish." – 95/100, Antonio Galloni, Vinous