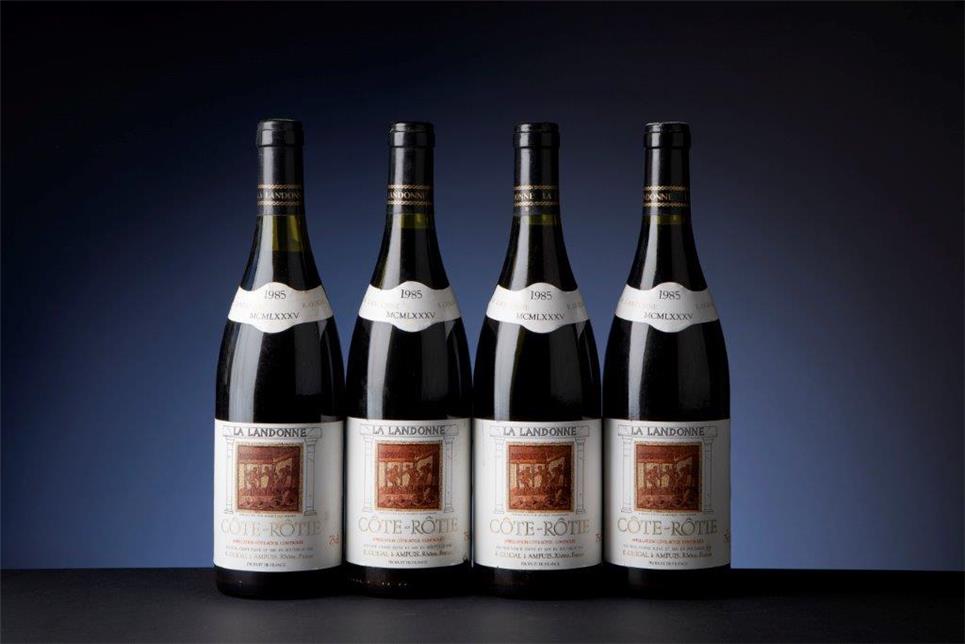 Guigal 'la Landonne 1985' , Legendary La La

"The nose offers up aromas of beef blood, vitamins (iron?), minerals, smoke, and truffles. Extremely thick, full-bodied, and massive, with noticeable tannin, this monster wine reveals no hard edges, but it does possess teeth-staining extract and power. It's a remarkable effort!" – 100/100, Robert Parker, The Wine Advocate.
Guigal is known worldwide for the Côte-Rotie wines based on Syrah and Viognier. Three top cuvees are made, namely 'la Mouline', 'la Turque' and 'la Landonne'. These are also known by the pet name 'The La La's' of Guigal.
The first two wines are made on the basis of a Syrah & Viognier blend, only 'la Landonne' is based on 100% Syrah. This legendary wine takes the most time of the three to reach full development. In 1997, Robert Parker awarded the 1985 La La's for the first time with a perfect score of 100/100, followed by perfect scores many more times.
You will find this sensational Syrah in 2 lots in our February auction: lot 3150 & 3151.