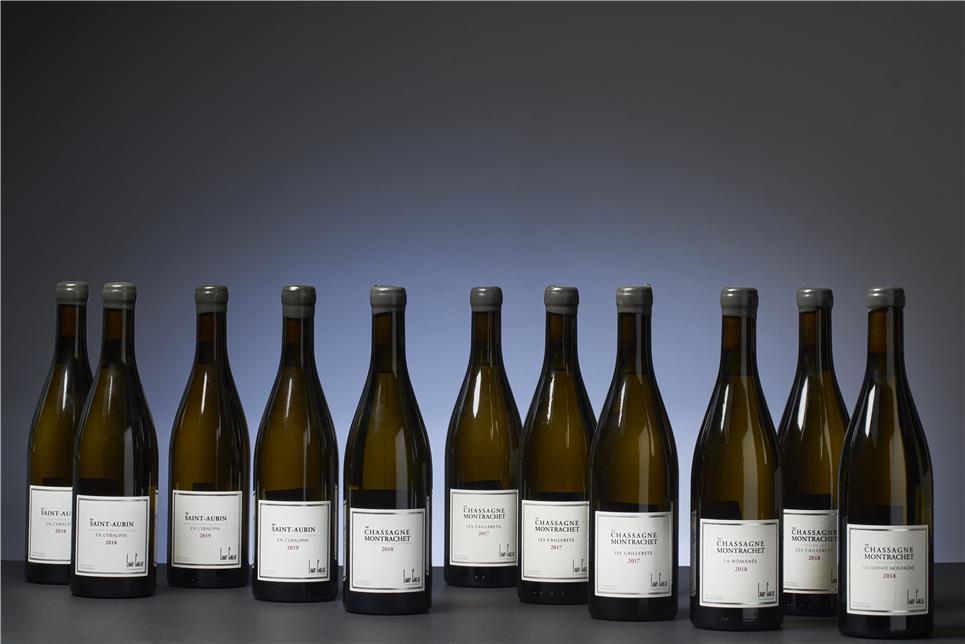 Lamy-Caillat
Lamy-Caillat is the most exciting producer of white Burgundy for insiders.
Like many great winemakers, Sébastien Caillat has a unique perspective on winemaking and he takes the entire processing process to his liking, both in the vineyard and in the winery: everything is fresh and orderly. Sébastien himself says that he has inherited this meticulousness from his training as a civil engineer.
Sébastien studies oenology after his initial training. When he returns to his native region in 1998, together with his wife Florence Lamy, he learns the practice from his father-in-law: René Lamy at the Domaine Lamy-Pillot. Sébastien still vinifies the wine from this domain.
At the request of a wise neighbor, Sébastien and Florence took over 1.2 ha of vineyard in 2008, creating the Lamy-Caillat micro-domain where they saw the opportunity to make wine in a traditional and natural way.
These vineyards are located in Chassagne-Montrachet and include the Village appellation and 3 Premier Crus: les Champs Gains, les Caillerets & la Romanée. In 2017 they produce a white Burgundy for the first time and in 2018 the Saint-Aubin 'en l'Ebaupin'. The vinification takes place in the cellars of Lamy-Pillot until 2011, and then under its own name.
It is hard and constant work in the vineyard, but it leads to perfect grapes that lead to beautiful wines with minimal, but conscious and meticulous interventions in the cellar. They are wines made to age, balanced, spicy, with texture and an enchanting complexity.
"Unwinding in the glass with notes of Anjou pear, spring flowers, blanched almonds, citrus zest and white peach, the 2017 Chassagne-Montrachet 1er Cru Les Caillerets is full-bodied, deep and incisive, with a layered but tight-knit core that's built around racy acids and chalky dry extract, concluding with a long, searingly mineral finish. This might be the finest wine produced at Domaine Lamy-Caillat to date." – 95+/100, William Kelley, The Wine Advocate
The vinification process shows great love and care: pressing in an old mechanical Vaslin press, native yeasts, aging for up to 2 years in oak barrels and then resting for up to 6 months in stainless steel tanks. Three months before bottling, a single sulfur dose follows, the unfiltered wine is bottled by hand and the corks are of high quality.
You will find Lamy-Caillat in lots 2188 to 2193 in our June auction.