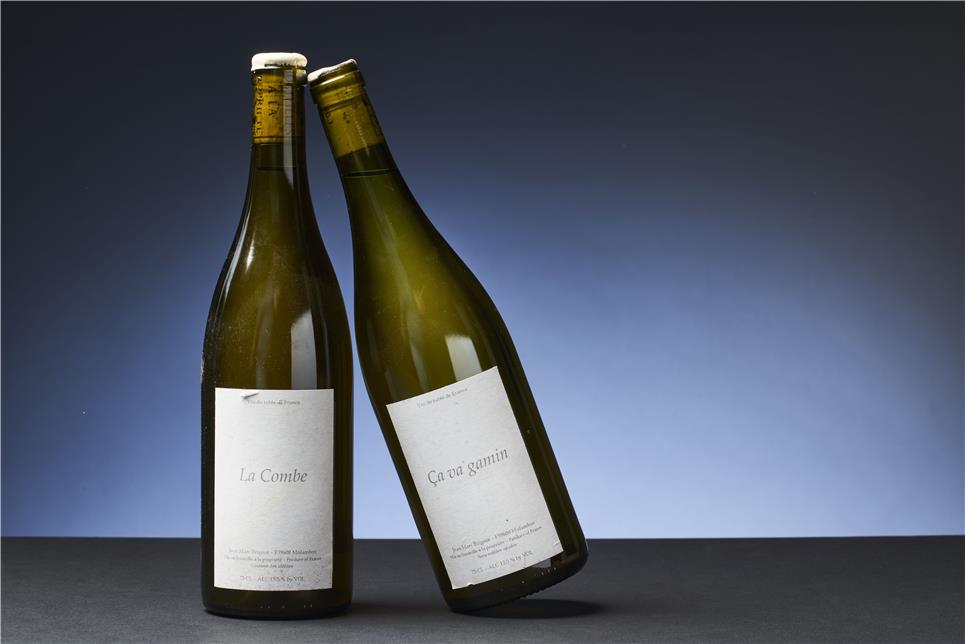 Jean-Marc Brignot- A free spirit and a mythical legend
Passionate and exciting winemaker, Jean-Marc, described as gentle as it is rebellious, settles in early 2004 in Molamboz in the Jura, not far from Arbois. His resistance to conventional practices earns him the label "iconoclast" and gives him a lot to explain about his wine.

Originally Brignot comes from Normandy. However, after many wanderings, he starts making wine in Beaujolais, in Champagne and in the Jura with Pierre Overnoy - hence his love for the Jura and its grape varieties. It is on Pierre's recommendation that he purchases his first vines, whose grape varieties are Poulsard, Chardonnay, Savagnin and Trousseau.

Later, together with his wife Satomi, he takes the status of "Flying Winemaker", vinifies carefully selected grapes in Beaujolais, Alsace and Ardèche and markets the wines under the name Vinibrato. He works with respect for the land, the vines and the grapes. His wines are of course sulphur-free, lively, sometimes a bit cloudy, but always wonderfully easy to drink. They are only as good as untraceable, especially the early vintages.

In 2012, Jean-Marc leaves France and settles in a village in Japan on the island of Sado. He runs a bistro there with Satomi and still makes wine, but he feels more free in his way of working than in France, so he finds more peace in Japan.

In our June auction you will find 2 bottles of this cult winemaker: 'la Combe' and 'Ça va Gamin' (lot 2593).