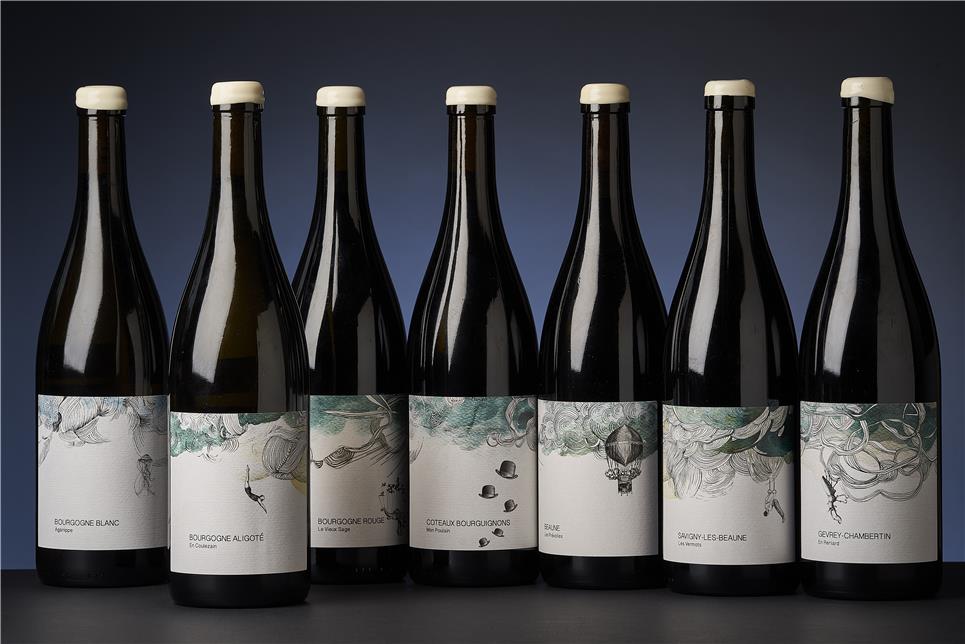 Les Horées
The very young domain Les Horées was founded in 2019 by Catharina Sadde, a young German with the ambition to become a chef.

During her education she does an internship at Schäfer-Frölich and is bitten by the wine bug. She enrolls in an oenology course at the renowned wine university of Geisenheim.

After completing her studies, she continues to learn the trade at well-known domains including Domaine de la Romanée-Conti, de Vogüé and Marquis d'Angerville. In these domains she comes into contact with biodynamic winemaking and she wants to continue with that.

During her stay in Burgundy she also gets to know her future husband, Guilhem. Together they acquire a small number of vineyards and decide to take the big leap in 2019 and start working as independent winemakers.

They own about 1.3 hectares of vineyards in Pommard, Volnay and Beaune and also buy grapes from winegrowers friends. As mentioned, they work in the vineyard on the basis of biodynamic principles and they also intervene as little as possible during vinification. The wines are only given a small dose of sulphite during bottling to preserve the pure expression of the terroir.

They choose to call the domain "Les Horées" in reference to the ancient Greek festivals during the changing of the seasons.

Catharina and Guilhem have now completed 2 vintages, 2019 and 2020, in which they have bottled only a few thousand bottles each time, divided over different wines, including the references that you can find in our upcoming auction:

- Bourgogne Aligote 'en Coulezain' & Bourgogne Blanc 'Aganippe' (lot 1858);
- Bourgogne Rouge 'le Vieux Sage' & Coteaux Bourguignons 'Mon Poulain' (lot 1859);
- Beaune 'les Prevolles' & Savigny les Beaune 'les Vermots' (lot 1860) and
- Gevrey-Chambertin 'and Reniard' (lot 1861).

The domain is still in its infancy but already has a cult reputation.