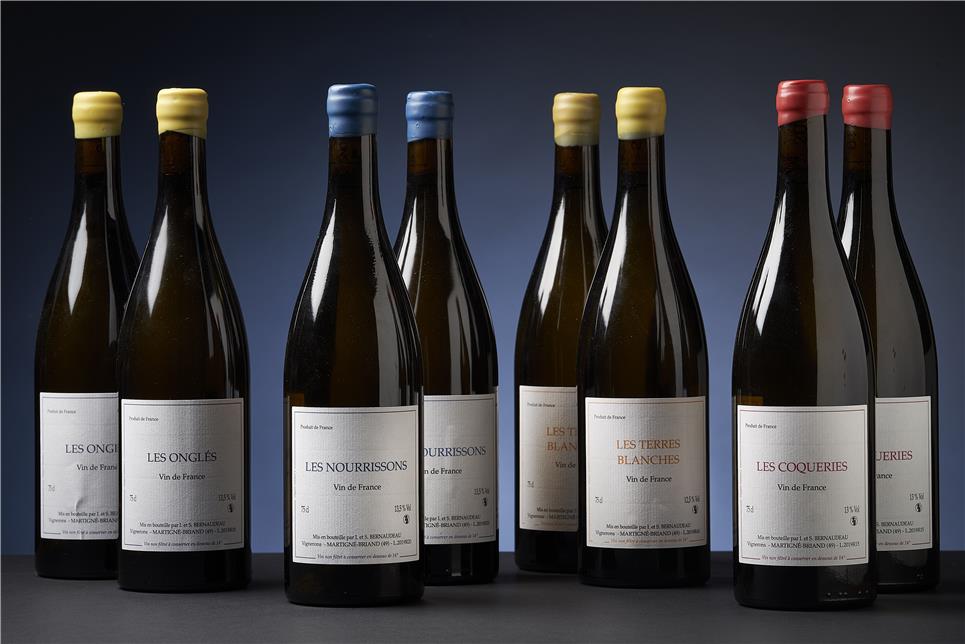 Stéphane Bernaudeau
A "Vin de France", but one of a kind!

Stéphane was born and raised in the 'Anjou Noir', the western part of the Anjou region, where black schist forms the basis of the subsoil. He learns the trade from Mark Angeli, known for his wine estate 'la Ferme de la Sansonnière'.

In the late 90s of the 20th century, Bernardeau was able to acquire several vineyards, including the 'les Nourrissons' parcel of the infamous Eric Calcutt. From there comes Stéphane's top cuvée from 100-year-old Chenin vines, a Chenin Blanc that is highly sought after by afficionados of all countries.

In our September auction you will also find 3 other cuvées based on Chenin Blanc from this celebrated winemaker, namely 'les Ongles', 'les Terres Blanches' & 'les Coqueries': lots 2912 to 2919.