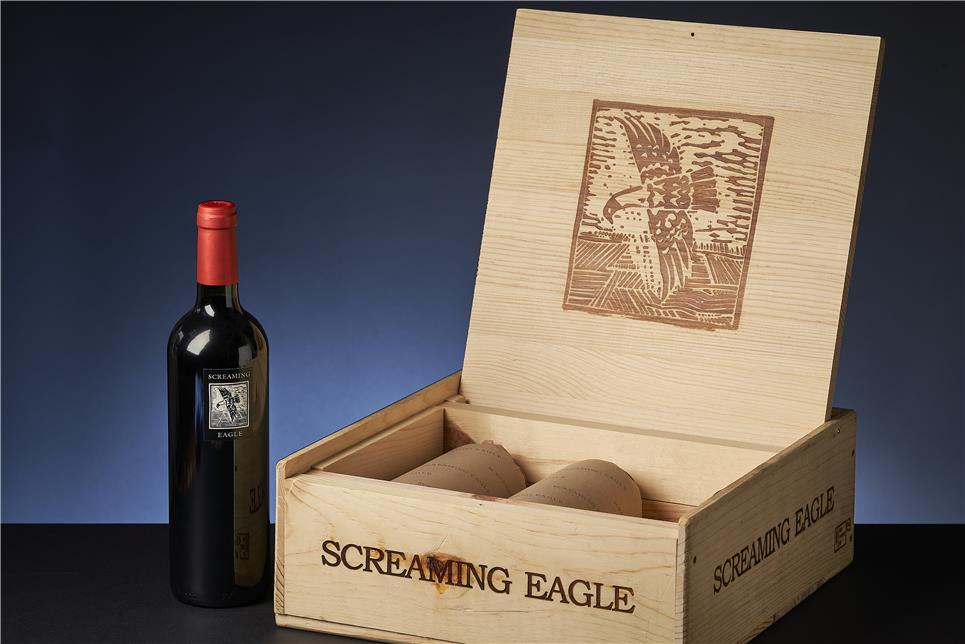 Screaming Eagle
A real bucket list wine, that is Screaming Eagle… from the first vintage in 1992, this top wine has achieved a perfect score of 100/100 no less than 7 times!
Screaming Eagle is the most sought after, and most expensive, Cabernet Sauvignon from Napa Valley. The wine is only available if you get on the mailing list and can wait for years for someone to drop their allocation…
You can, of course, also bid on the 2 lots offered by Sylvie's Wine Auctions: lot 3669 contains 2 bottles of 2012 Screaming Eagle and lot 3670 contains 1 bottle of 2016 Screaming Eagle.
"The perfect 2012 Cabernet Sauvignon Screaming Eagle is composed of 79% Cabernet Sauvignon, 17% Merlot and 4% Cabernet Franc. Made in the classic, iconic Screaming Eagle style that the original proprietress, Jean Philipps, first showcased in the early 1990s, before the winery was sold to Stan Kroenke, the inky/purple-colored, seamless 2012 possesses an extraordinary set of aromatics consisting of pure blackcurrant liqueur, licorice, acacia flowers, graphite and a subtle hint of new oak. Full-bodied, opulent and voluptuous, this profound wine is as prodigious as I thought it would be last year when tasted from barrel. It should age effortlessly for 20 or more years." – 100/100, Robert Parker, The Wine Advocate