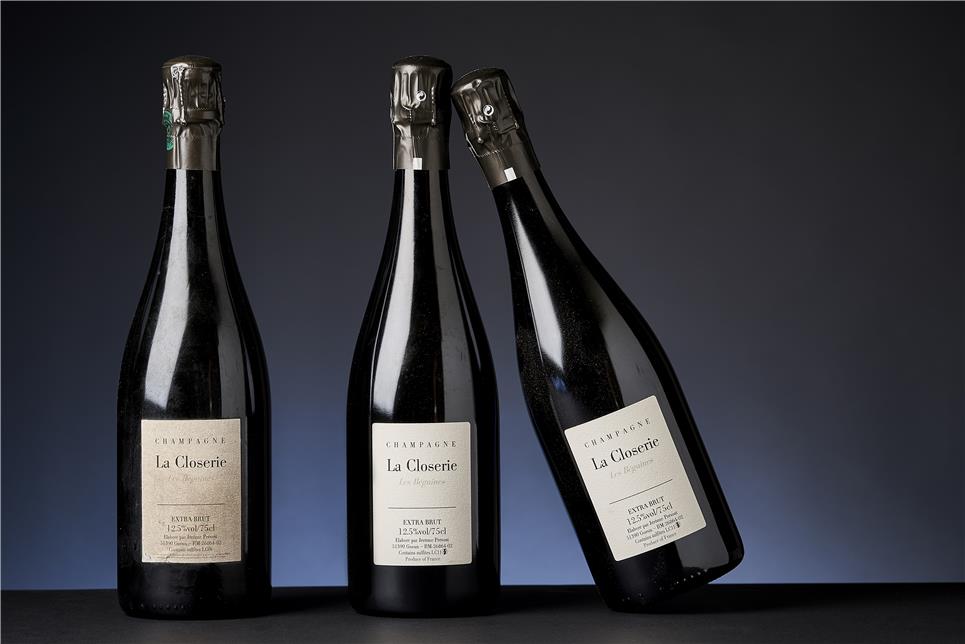 Jérôme Prévost – La Closerie 'Les Béguines'
"The NV Extra Brut Les Béguines LC 19 showed brilliantly once again, bursting with aromas of orange rind, orchard fruit, red berries and peach, mingled with notions of walnuts and marzipan, as well as telltale hints of warm spices and fenugreek. Full-bodied, layered and concentrated, it's deep and complete, with huge reserves of fruit and structure, enlivened by a pillowy mousse. Concluding with a long, sapid finish, I continue to think this is one of Prévost's finest releases of the decade." – 97/100, William Kelley, The Wine Advocate
Today, Jérôme Prévost's wines receive a warm welcome from wine critics, but that was not the case when he took over the 2.2 hectares of vineyard from his grandmother. At that time, and we are talking about 1987, he still sells his Pinot Meuniers to a négociant.
It is his good friend Anselme Selosse who encourages Jérôme to turn his unique vineyard - 'les Béguines in Gueux - into a unique Champagne. Most Champagnes are made on the basis of Chardonnay and/or Pinot Noir, but in this case Pinot Meunier vines are more than 40 years old.
In 1998, Jérôme starts bottling his own wine and follows the line of making wine in the most natural way possible, including in the cellar: endogenous ferments, bottling without fining or filtering and with a minimum of sulphite.
You will find 3 lots of this exceptional Champagne in our September auction at lots 977, 978 and 979.