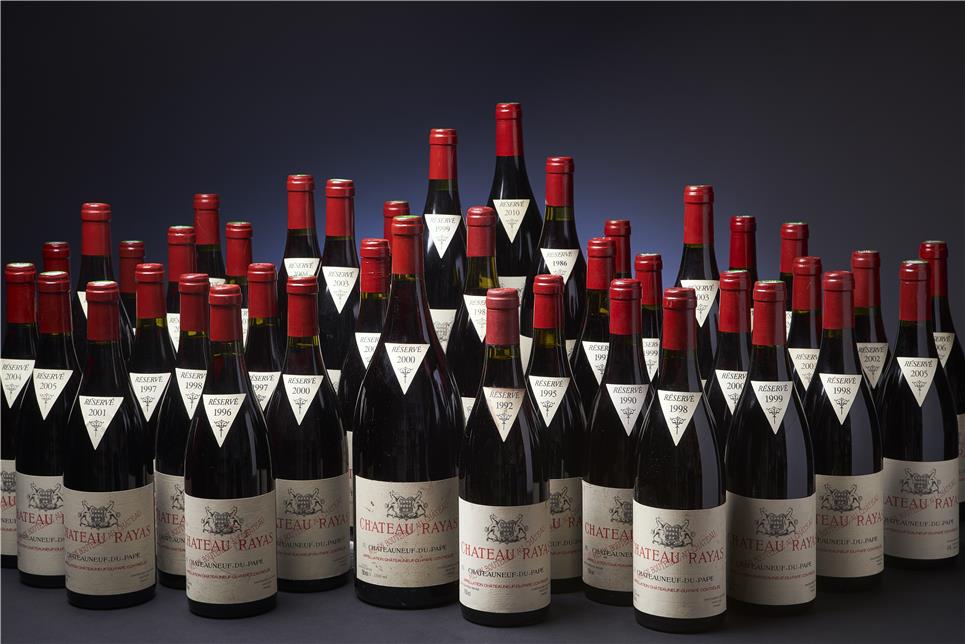 Château Rayas - Burgundy from the South
Château Rayas is a true odd man in Châteauneuf-du-Pape. Not only because Rayas is the best wine from this appellation, but mainly because it does not originate from a soil with large boulders, so defining for Châteauneuf-du-Pape. The Rayas vines are planted on a sandy terroir with a calcareous base. This immediately explains the remarkable finesse of this wine and justifies to call it 'Burgundy from the South'.

The total surface of the Rayas vineyard covers 10 hectares. Louis Reynaud (son of notary Albert Reynaud who bought the domain in 1880) planted north-facing vineyards in 1922, a visionary decision. That way the vines are protected by too much sun and thus follow a longer ripening process. It also explains why the alcohol is so beautifully integrated and the wine always has its quintessential freshness.

In 1978, Jacques Reynaud, a son of Louis, inherited Château Rayas. He made Rayas a world-famous top domain and already became a legend during his life. In 1997, he suddenly passed away, after which his cousin Emmanuel took over. Like his uncle Jacques, Emmanuel is also a somewhat eccentric man who does not always welcome visitors, but the wines are sublime and unparalleled.

Château Rayas has long championed low yields ranging on average from 12 to 20 hectoliters per hectare. The château also uses a large part of the stems during vinification: the bunches of grapes are pressed as a whole bunch and vinified in concrete tanks.

Rayas is made from 100% Grenache and is aged for an average of 16 months in a combination of demi muids and foudres of different sizes before being bottled. No new French oak is used. Many of the barrels are almost as old as the vines. The newest barrels are almost 30 years old, the oldest more than 70.

The production of Château Rayas is so limited that it is no wonder that the demand by far exceeds the supply. Sylvie's Wine Auctions is therefore very pleased to present you a beautiful collection in this summer auction!

At auction
At this auction you will find no less than 67 bottles and 1 magnum Châteauneuf-du-Pape Reserve from this legendary domain in the lots 1875 - 1916 (in addition to 200 bottles of other cuvees such as the 'Château de Fonsalette' [Syrah]).