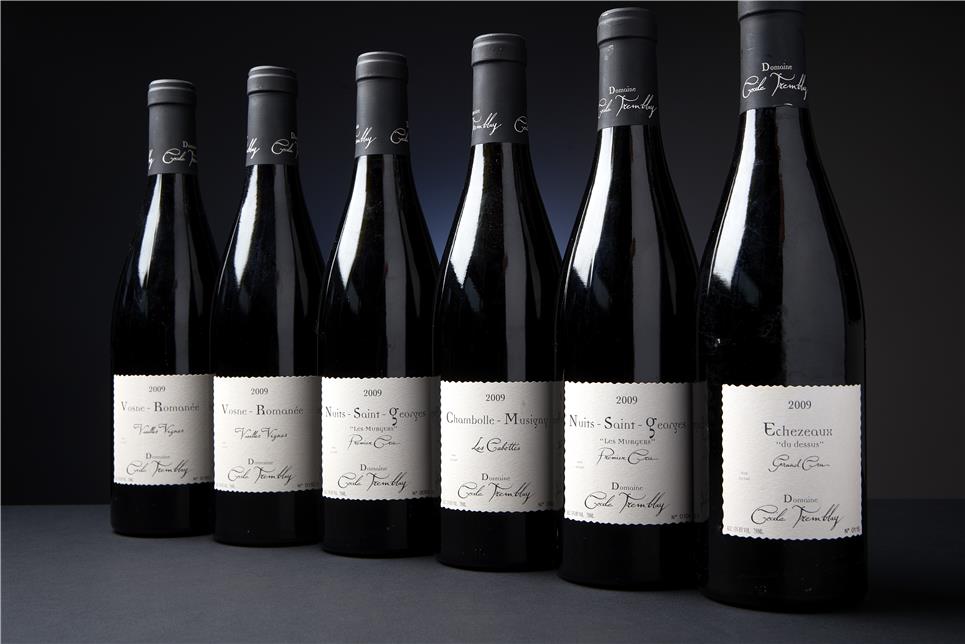 ​Domaine Cécile Tremblay - the new Lalou Bize-Leroy?
Cécile Tremblay is one of the new superstars in Burgundy, who has been at the helm of the domain of the same name since 2003.
Until now, the family vineyards are partly leased, but also partly reworked under own management. On a total of 7 hectares, Cécile now owns 4 hectares to make her glorious wines.
From the start, Cécile has resolutely opted for the biodynamic approach, with an almost maniacal care for the soil and its vines. Inspired by the philosophy of her great-uncle, Henri Jayer, Cécile wants to express the terroir to the maximum in her wines. To this end, she can also count on the support and knowledge of her husband, Philippe Charlopin, himself being a pupil of the legendary winemaker.
Cécile only picks the grapes when she considers them optimal ripened and often goes 2 to 3 times through the vineyards to select the grapes bunch by bunch. In the cellar she decides for each cuvee what percentage of whole bunches she takes with her during the fermentation, this varies from year to year and vineyard to vineyard. She follows her own taste and insight.
This also applies to the percentage of new oak barrels that is used. Her own taste takes precedence, although she always ensures that the wine radiates maximum expression of the terroir.
Because of her headstrong approach and the fact that the wines have a very individual yet recognizable personality, she is sometimes compared to 'la grande dame' of Burgundy, Lalou Bize-Leroy. So it's no wonder that her wines are highly sought after and increasingly difficult to obtain!
In our December auction, you will find no less than 46 bottles of Cécile Tremblay from different appellations:
- Bourgogne Pinot Noir (lot 1557);
- the premier cru Nuits-Saint-Georges 'les Murgers' (1558-1564);
- Vosne-Romanée Vieilles Vignes (1565-1570);
- Chambolle-Musigny 'les Cabottes' (1571-1577), and
- the grand cru Echezeaux 'du Dessus' (1578-1583).
"Cécile Tremblay's 2015 Echézeaux du Dessus Grand Cru is glorious and ranks as one of her greatest hits to date, soaring from the glass with a lavish bouquet of raspberries, black cherries, dark chocolate, spice, espresso roast and wood smoke, framed by creamy new oak. On the palate, the wine is broad and expansive, with a velvety chassis of tannin, immense depth at the core, and a long, dramatic finish. This is a striking Echézeaux which will turn heads in its youth, but which will reward bottle age with extraordinary complexity and texture."- 97/100, William Kelley, The Wine Advocate