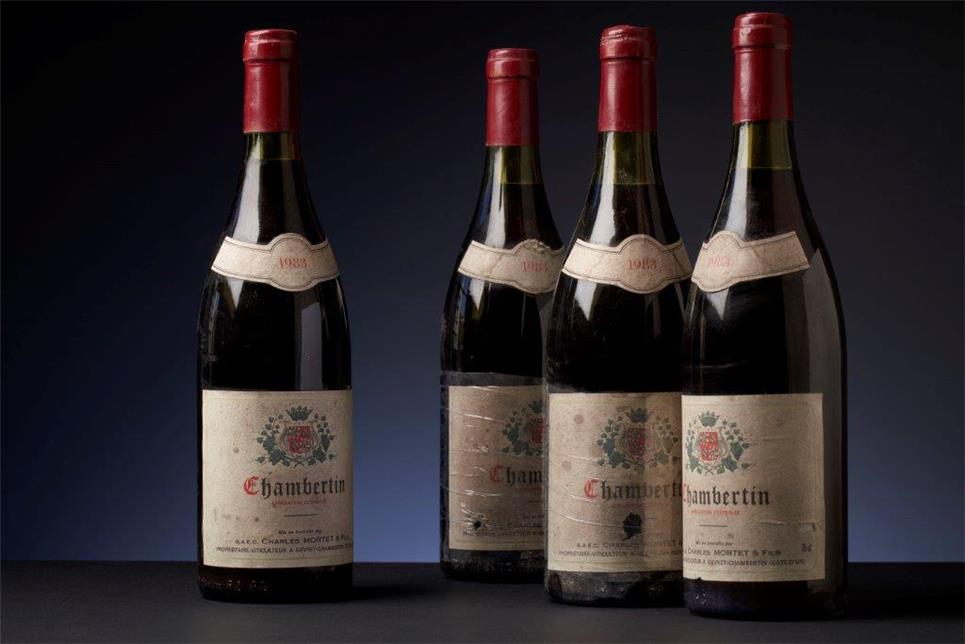 Charles Mortet 'Chambertin' 1983
1983 was a difficult year in Burgundy and almost completely written off by the wine journalists in the beginning. However, especially in the Côte de Nuits, very good wines turned out to be made. The grand cru 'Chambertin' is one of the best terroirs in the Côte de Nuits with an unprecedented aging potential.

The domain Charles Mortet was founded in 1956, by Charles, the father of Denis Mortet. In 1978 Denis joined the family business until his untimely death in 2006. From 1993 Denis renames the domain to the now known 'Domaine Denis Mortet'. The domain has grown steadily over the years from barely 1 hectare in 1956 to about 11 hectares now.

We can now offer you 4 bottles of 'Chambertin' 1983 from Charles Mortet in lots 1890 and 1891. A unique opportunity for you to add these bottles to your collection!