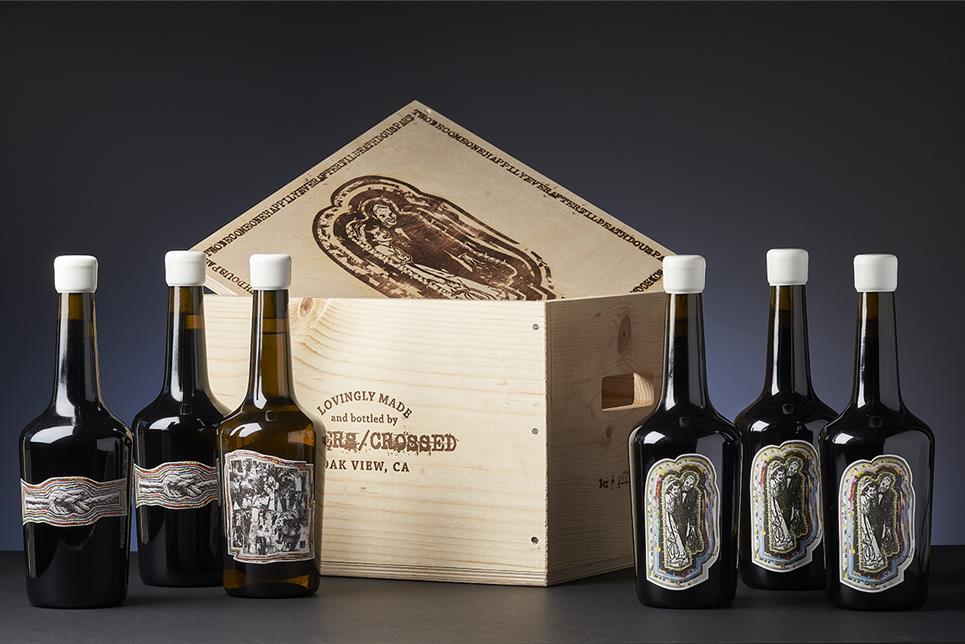 Fingers Crossed
Nikolas Krankl grows up with the smell of winemaking at home: he is one of the sons of the famous Sine Qua Non winemaker Manfred Krankl.
Nikolas has been working for SCN for several years when Manfred has a serious motorcycle accident. At the beginning of 2017, he and his wife Julia have the opportunity to start their own business. Thus was born FAETHM, a winery that has since been renamed "Fingers Crossed" in memory of the escape from a major wildfire in Napa Valley. The Krankls want to make "unabashed, sun-kissed California wines" "that are decadent, perfumed, opulent and regal."
Due to the small production and the connection with Sine Qua Non - the grapes come from the same vineyards including 'Bien Nacido' and 'The Third Twin' - these are immediately collector's items. You can only get the wines directly from the domain, in a box of 6. Provided of course you have patience and are on the mailing list…
Or ... bid on lot 3642 in our October auction to become the happy new owner of these exceptional wines!
"The 2019 Syrah Two Become One is just as stunning as its 2018 counterpart but will require a bit more time in bottle to blossom completely. Blended with 3% Mourvèdre and 3% Roussanne, it was made with 25% whole clusters and matured for 20 months in 70% new French oak. Opaque purple-black in color, it opens slowly to blackberry jam aromas with layers of graphite, tar, lavender, charcuterie and bouquet garni. The full-bodied palate's concentrated, floral fruits are addictive, and its weightless, silky texture brings you back to the glass again and again. It has a juicy backbone of acidity and a hauntingly long, layered finish, suggesting it will develop over many years in the cellar. 257 cases were made, and this will be sold as six-bottle sets with one bottle of white wine, two bottles of Syrah and three bottles of Grenache." – 97+/100, Erin Brooks, The Wine Advocate