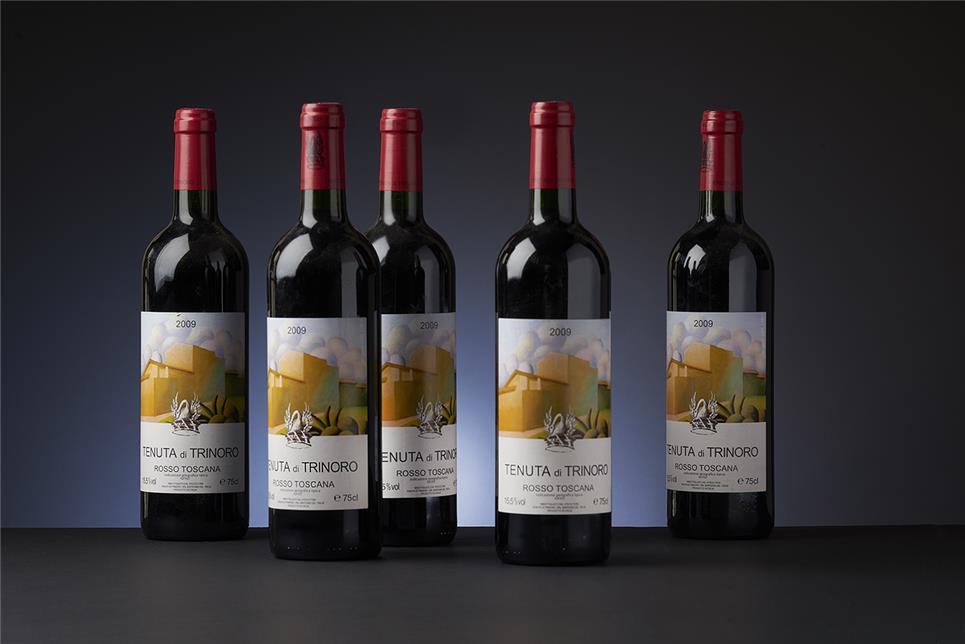 Tenuta di Trinoro 2009
Like other great winemakers, Andrea Franchetti has created a lasting legacy. In his case with the wine estates Tenuta di Trinoro (Tuscany) and Passopisciaro (Etna).
After a career in the wine industry in the USA, Andrea returns to Italy, the native country of his father, in the 1990s. He wants to make wine in Val d'Orcia in Tuscany, a valley just south of Siena.
This valley, with enchanting villages, was often used as the background of - now famous - paintings in the renaissance. The area has been on the Unesco World Heritage List since 2004 and it's the area where the Sangiovese grape holds sway.
Andrea's vineyards are located at an altitude between 450 and 600 meters above sea level. The soil consists of calcareous clay, which is suitable for Cabernet Sauvignon and Cabernet Franc, among other things. Andrea plants Bordelaise varieties such as Cabernet Sauvignon, Cabernet Franc, Merlot and Petit Verdot.
The yields per hectare are deliberately kept low to ensure that the grapes can ripen properly. Andrea opts for as little intervention as possible in the vinification.
When he dies in December 2021 at the age of 72, his son Benjamin will continue the tradition. He does so in the same spirit, with the same eye for detail as his father. Andrea just witnessed his 2019 Tenuta di Trinoro being awarded 100/100 points.
"If you ask Andrea Franchetti to name his two favorite vintages of the past, they are 2001 and 2009. The 2009 Tenuta di Trinoro is indeed an outstanding blend of 40% Cabernet Franc, 30% Merlot, 26% Cabernet Sauvignon and 4% Petit Verdot. The wine is showing beautifully right now and promises more excellence to carry it forward over the years. At the moment, it is seamless and infinite with a superior sense of balance and dark fruit integrity. It speaks in a loud, clear and articulate voice. The wine's appearance shows a dark, impenetrable color that underlines the ideal growing conditions of the vintage and the slow fruit-ripening. The aromas are stunning and perfectly balanced, showing both elegance and power. The tannins deliver dimension and a firmly unyielding quality that bodes very well for the future evolution of this stunning wine." – 99/100, Monica Larner, The Wine Advocate
You will find 5 bottles of this magisterial wine in lot 3512.