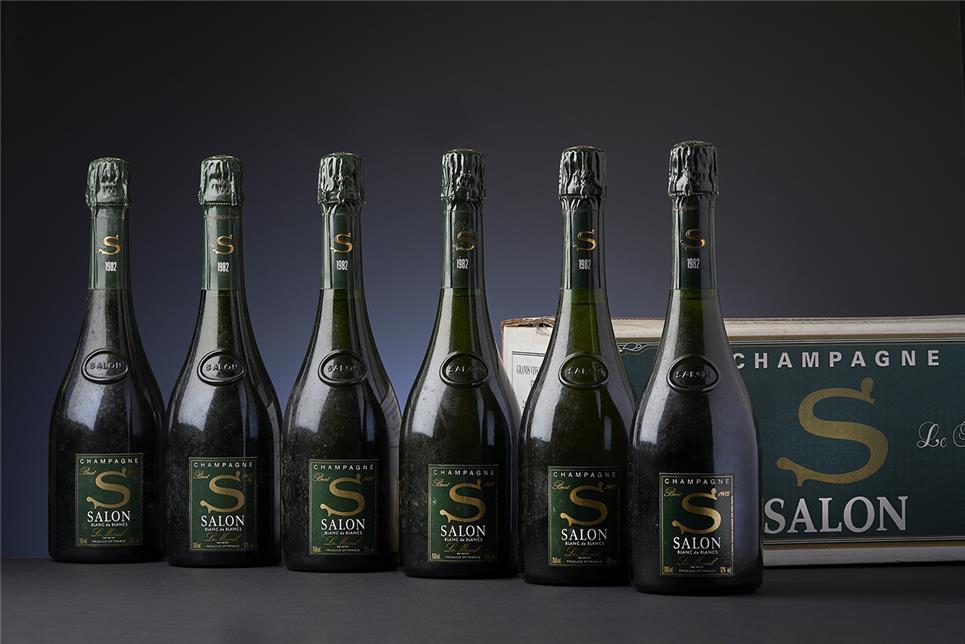 Salon Cuvée 'S Le Mesnil' 1982
The 'S Le Mesnil' Champagne from Salon is a Blanc de Blancs, so made from Chardonnay. This Champagne is only made in exceptionally good harvest years and it only appears on the market after a long time. That long time can be a decade or even longer. In the period 1905 - 2022, 43 volumes saw the light of day.

Eugène Aimé Salon, the first creator and namesake of this Champagne, was a flamboyant man with an unusual life history. Originally from Champagne, he initially became a teacher and later a fur trader and producer of Champagne. For the latter he received the support of his brother-in-law, who was a cellar master. It is no longer special to make Champagne from only Chardonnay, but in those days it was.

Eugène initially only produced his Champagne for his own use. Before that he had a plot of 1 hectare behind his house: 'Le Jardin de Salon'. When production increased in 1920, the Cuvée 'S Le Mesnil' was also on the map as house champagne at the famous restaurant Maxim's. Eugène was a frequent guest and in this way he had the opportunity to drink his own Champagne together with his table companions. Since these table companions came from various countries in the world, the reputation of the Cuvée 'S de Mesnil' also spread across the globe.

The name 'Mesnil' refers to the village of 'Le Mesnil-sur-Oger'. The community with less than 1200 inhabitants was already known in the Middle Ages with a territory of only 8 km2. The area has the highest qualification in Champagne, namely that of the 'Grand Cru'. Within this village area, 'le Jardin de Salon' covers only 1 hectare. The grapes for the Salon 'S' therefore come from various plots in the village, in which the selection of the grapes plays an essential role.

Since 1988, the Salon house has been one of the jewels of the Laurent-Perrier group.