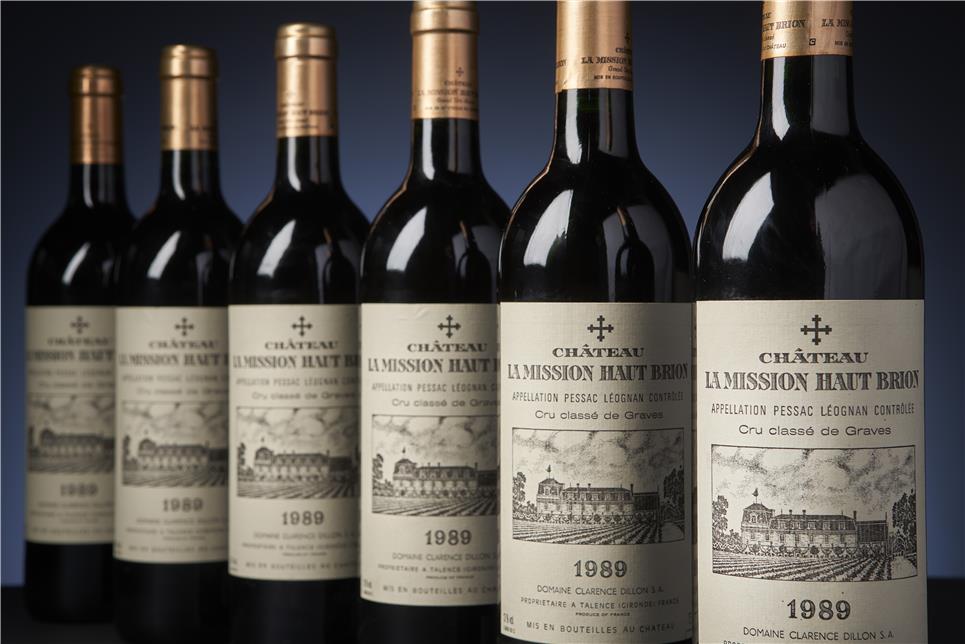 1989 Château La Mission Haut Brion
The origins of Château La Mission Haut Brion as a wine estate go back to the 16th century. Owner Olive de Lestonnac donated the domain to the 'Congregation de la Mission' in 1664. After the French Revolution, the estate regained private ownership. In 1893, the Dillon family, already owning the adjoining Château Haut Brion, bought the domain. The name of Château La Mission Haut Brion thus refers to its proximity to Château Haut Brion and the history of its former catholic owner.

The domain now comprises 26 hectares of vineyards, planted with 46% Cabernet Sauvignon, 44% Merlot and 10% Cabernet Franc, with a density of 10,000 vines per hectare and an average age of 27 years. Fermentation takes place in temperature-controlled stainless steel tanks, after which the wine ripens for 18 - 22 months in mostly new oak barrels.

The wines are known for their consistency from year to year and their long ageing potential. La Mission Haut-Brion is regarded as one of the very best wines from Bordeaux.

At auction
In this auction we pay tribute to Château La Mission Haut Brion of the glorious and historic vintage 1989 (lots 1604 & 1605). The early stages of the growing season were exceptionally warm, sunny and dry, with ideal conditions for viticulture. The wine is known for its extraordinary lushness already in the cask. This extraordinarily and opulent 1989 Château La Mission Haut Brion seems to be one of those rare wines that never passes through an unfavourable maturation stage and offers a mesmerizing experience from the barrel to late adolescence.