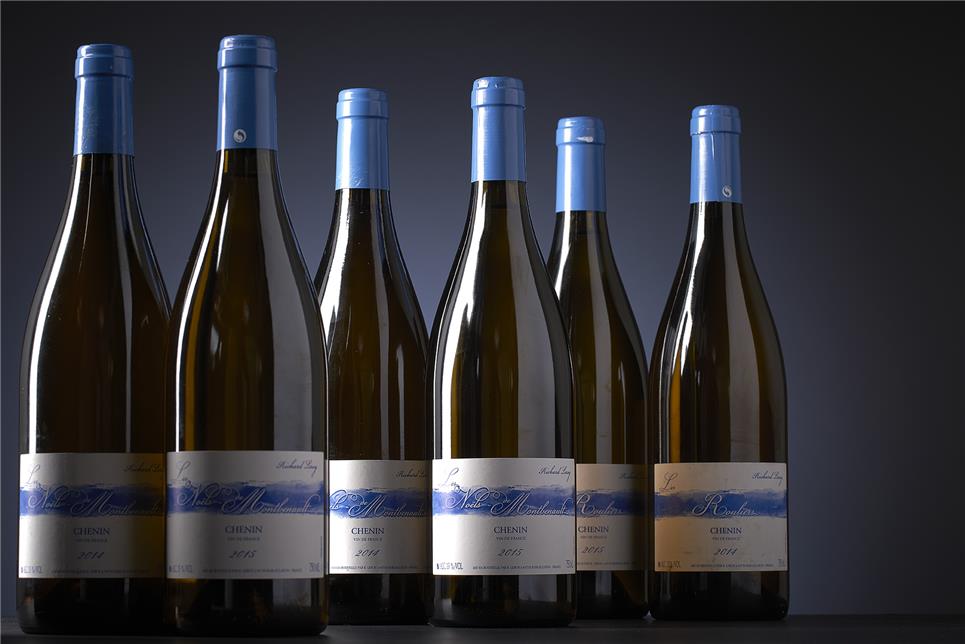 Richard Leroy
From the Vosges and a trained economist, nothing in the early 80s indicates that Richard Leroy will grow into one of the most sought after winemakers from the Loire region.

It's his wife Sophie who – in that period of time – starts a wine education and thus transmitting the wine fever to virus Richard. After wanderings in Germany they arrive in Paris in the mid-80s. Here they can further develop their love for wine.

However finding a well-paid job in the wine industry seems impossible. That's why they got to work at a bank, mainly for the many vacation days that allow them to visit more wine regions and taste as many different wines as possible. Over the years friendships are built with Véronique Drouhin, Dominique Lafon and Pierre Morey, just to name a few.

After multiple tasting sessions and conversations with these winemakers the desire grows to make wine themselves. Although Richard is a lover of Burgundy wines, he accidentally ends up in the Loire region. Tasting a Coteaux du Layon by Jean-Louis Robin at a 'Salon de l'Agriculture' in Paris impresses him so much that the next wine visit is planned soon. Destination: the Loire region.

Richard meets Joël Ménard from Domaine des Sablonettes, who in the early 90s fully turned to organic cultivation. This is the direction that Richard will also take. In 1996 he buys his first parcel of Chenin Blanc, 'les Noëls de Montbenault' (2 ha). The next 3 years he shuttles back and forth between his desk job in Paris and the vineyard just south of Angers.

In 1999 he finds a house for sale in Rablay and from 2000 he works full-time at the new estate. Also he acquires an extra parcel the size of 0.7 ha, 'Les Clos des Rouliers'. After several attempts to make a sweet 'Coteaux du Layon' wine, he decides to make only dry Chenin from 2005 onwards: expressive, wines full of character that optimally express the terroir. These wines are – as with several wines at this auction – very hard to get hold of. You can place your bids on lots 2619 through 2622.