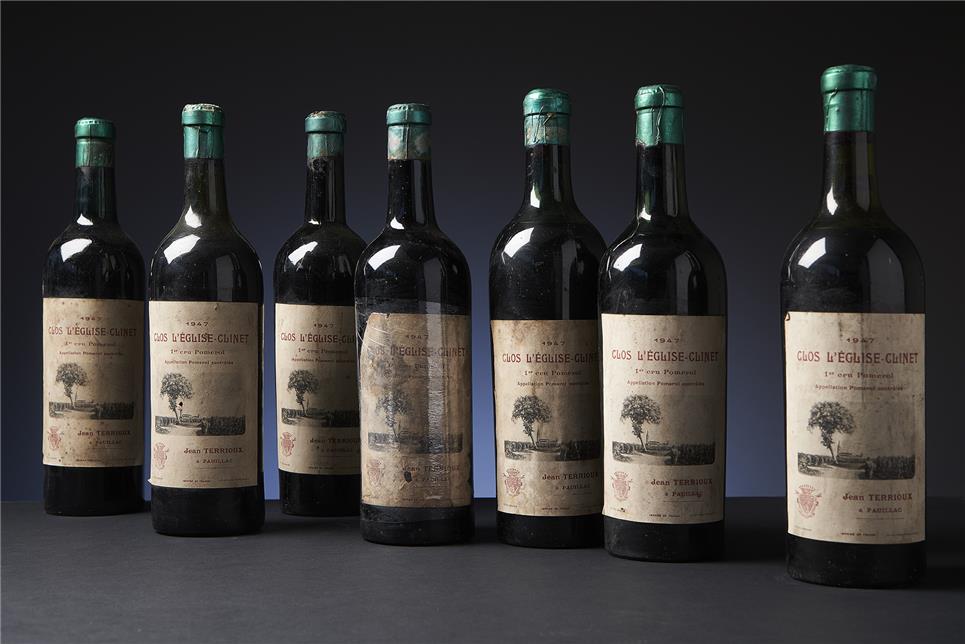 Clos l'Église-Clinet 1947
The 1947 vintage is known as one of the best ever in Bordeaux. A very hot and dry summer ensures that the grapes can ripen optimally. The coolness of the Pomerol plateau, with deep layers of clay that retain just enough water, means that the best wines are made here. An example of this is the legendary Clos l'Église-Clinet 1947.
L'Église-Clinet in Pomerol is a well-known name among all wine lovers. Its history dates back to 1803 when Jean Rouchut bought part of a vineyard, Clos l'Église, which later became the heart of the domain. In 1882 the neighboring Domaine de Clinet is bought and merged with the aforementioned vineyard to form Clos l'Église-Clinet.
The wine is also marketed under this name until 1954 and it is only from 1955 that the current name Château l'Église-Clinet is used. Vintage 1947 has been awarded a perfect score by Robert Parker several times:
"The 1947 L'Église-Clinet is a tour de force in wine-making. It is one of the greatest wines I have ever tasted. If only more than 100 points could be bestowed! […] L'Église-Clinet must be the sleeper chateau of the century! Unfortunately, the small production has ensured that few people have ever tasted this wine." -100/100, Robert Parker
You can find this legendary wine in lots 17, 18 and 19 in our June auction.