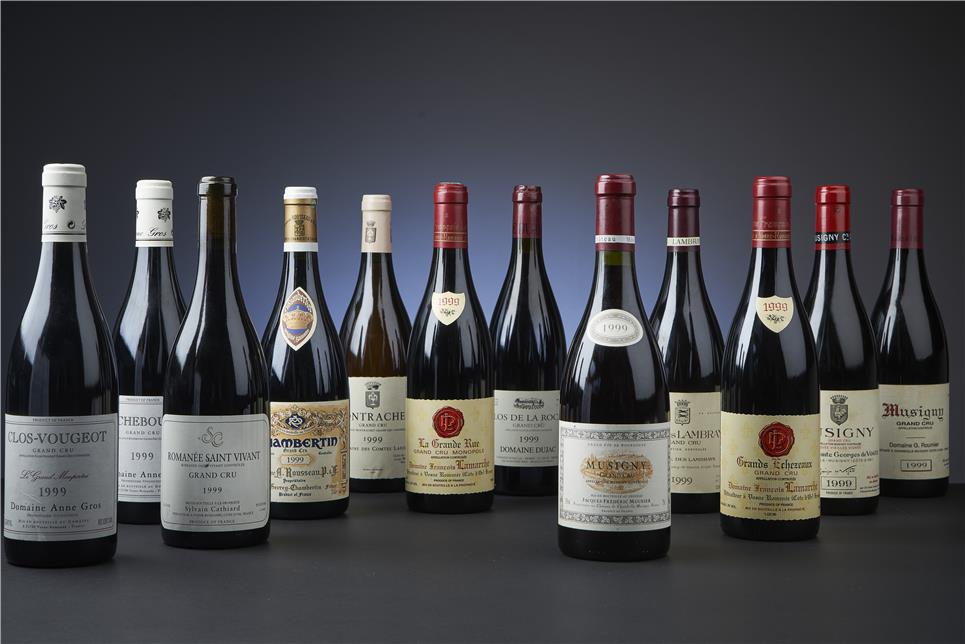 We're gonna party like it's 1999…
Sylvie's Wine Auctions, in the upcoming October auction, offers a whopping 24 lots of Burgundy Grand Cru from the acclaimed 1999 vintage, by a.o. Jancis Robinson recognized as one of the best ever vintages for pinot noir.

The best wines possess an unprecedented balance and now after 20 somewhat years finally at their best, often with beautiful fruit and silky tannins. This is your chance to replenish your cellar with extraordinary wines such as Chambertin by Armand Rousseau (lots 782 - 784), Musigny's by Georges Roumier (lot 834), Comte de Voguë (lots 849 and 850) and Jacques-Frédéric Mugnier (lot 866) or other winners like Clos des Lambrays (lot 994) and both Richebourg (lot 996) and Clos Vougeot 'le Grand Maupertui' by Anne Gros (lot 1049).

You will also find (a.o.) Francois Lamarche's la Grande Rue (lots 1013 and 1014) and Grands Echezeaux (lot 1027), Romanée-Saint-Vivant by Sylvain Cathiard (lot 1111), Clos de la Roche by Dujac (lot 1167) and the cherry on the cake: Montrachet by Comtes Lafon in lot 1467!

Now, let's party like it's 1999!