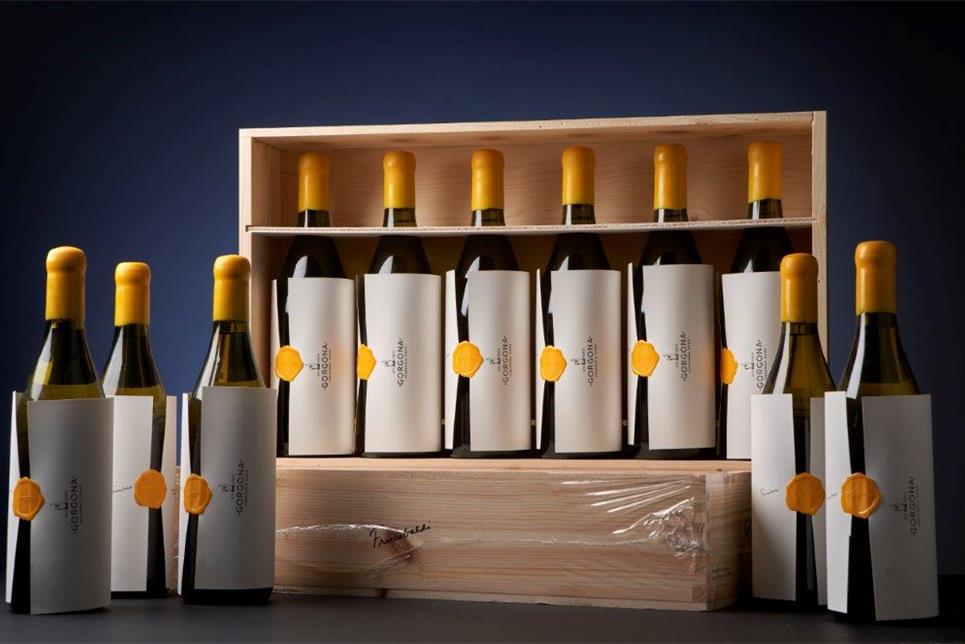 Frescobaldi Gorgona Bianco 2020 – Created by prisoners…
"This is such a romantic wine and one that inspires on many levels. The Frescobaldi 2018 Gorgona is made by jail inmates who are incarcerated on the tiny island jail of Gorgona off the Tuscan Coast. As I taste this wine, I think of their crimes, and more poignantly of the loneliness and anguish these inmates must endure as they tend to the vines, prune, leaf pull and harvest over the course of their sentences. There is a combination of regret, nostalgia and idealism locked inside this bottle. A bend of native Vermentino and Ansonica grapes, the wine smells like the Mediterranean Sea, with salty marine nuances that cede to white peach, almond, honey and bergamot." - 93+/100, Monica Larner, The Wine Advocate
Gorgona is a small island, barely 2 square kilometers in size, off the Tuscan coast. It is best known for its untouched nature and the open prison of the similar name.
The prison was opened in 1869 and currently has about 100 inmates who receive education and work the land here. The first planting of grapes takes place in 1999, but it is not until 2009 that the vines receive the necessary attention from a prisoner who was a winemaker in Sicily.
In 2012, the prison is actively looking for a partner to market the wines. Lamberto Frescobaldi recognizes the potential of the 1-hectare vineyard at that time, and participates in the social project. He promises to reinvest any profits back into the community and give ex-convicts a chance to work in one of Fresciobaldi's wine estates.
The original vineyard is mainly planted with Ansonica (Inzolia), which has its origins in Sicily, and Vermentino. Also here are a few rows of Sangiovese and Vermentino Nero, which form the basis for the Gorgona Rosso. In 2015, under the influence of Lamberto, another 1 hectare will be planted.
This unique white wine can be found on the wine lists of starred restaurants in Italy to Japan and New York. With a limited edition, it is not surprising that this wine is a real must-have.
Lot 3692 and 3693