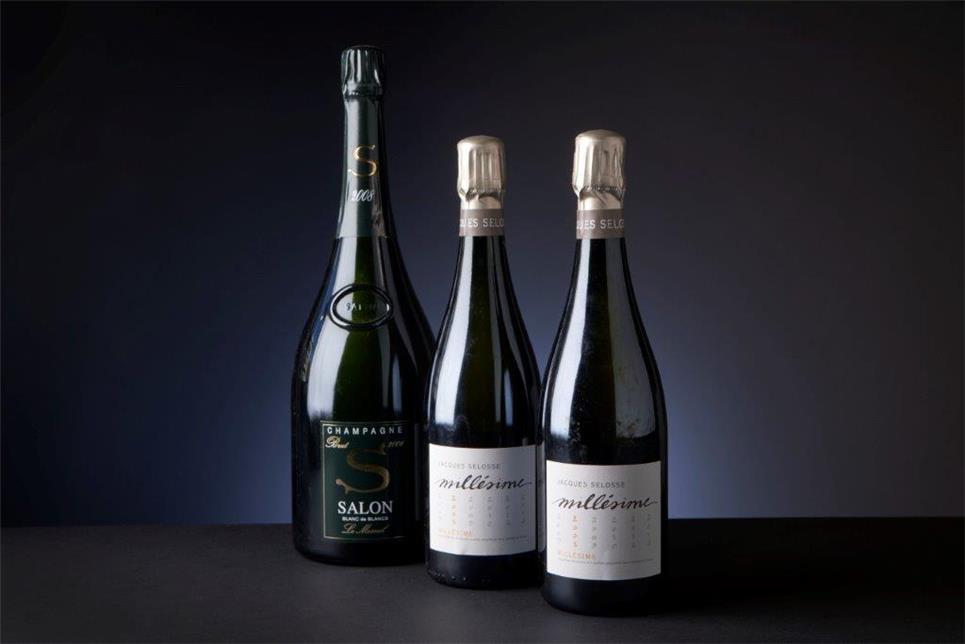 Superlative Selosse & Salon
"Disgorged in January 2020, this [Jacques Selosse 'Millesime' 2008] soared from the glass with scents of citrus oil, buttery pastry, candied peel, crisp orchard fruit, toasted pecans, iodine and smoke. Full-bodied, deep and concentrated, it's immensely layered and intensely vinous, with a tightly wound core, racy acids and a long, pungently saline finish." – 100/100, William Kelley, The Wine Advocate

"[…] Salon's 2008 Brut Blanc de Blancs Le Mesnil is a striking wine, unwinding in the glass with scents of citrus oil, fresh bread, crisp green apple, white flowers, smoke and oyster shell. Full-bodied, layered and incisive, it's deep and concentrated, with a tightly coiled core of fruit that's underpinned by a racy spine of acidity. Seamless and unerringly precise, it concludes with a long and penetratingly mineral finish. Immense though its potential for aging is, its intensity and balance make it pleasurable as well as persuasive, even today. Given the eye-watering price of this magnum-only release, I was determined to hold the wine to the highest possible standards, but it surpasses even the prodigious 1996 and surely ranks as the finest Salon since at least the 1970s. In short, this is a Blanc de Blancs that admits no argument." – 100/100, William Kelley, The Wine Advocate.
The 2008 vintage is considered one of the best ever in Champagne. After a cold winter, which allows the vines to rest well, spring announces itself fresh but with lots of sunshine. Summer is also cool with plenty of sunshine in July followed by a gray August, giving the grapes a chance to ripen slowly. As a result, the grapes have a nice balance between acids, sugars and aromas at harvest.
'The Wine Advocate' awarded this vintage with a score of 99/100, even more than the blessed year 2002, which scored 'only' 95/100. Some superlative champagnes of this special vintage are undoubtedly the Jacques Selosse 'Millesime' 2008 and the Salon 'S le Mesnil' 2008, both of which receive a perfect score by William Kelley! Both these wines are the epitome of this exceptional year and have unprecedented aging potential.
You will find in both lot 1337 and 1338 one bottle of Jacques Selosse 'Millesime' 2008 and one magnum Salon 'S le Mesnil' 2008 in lot 1350.