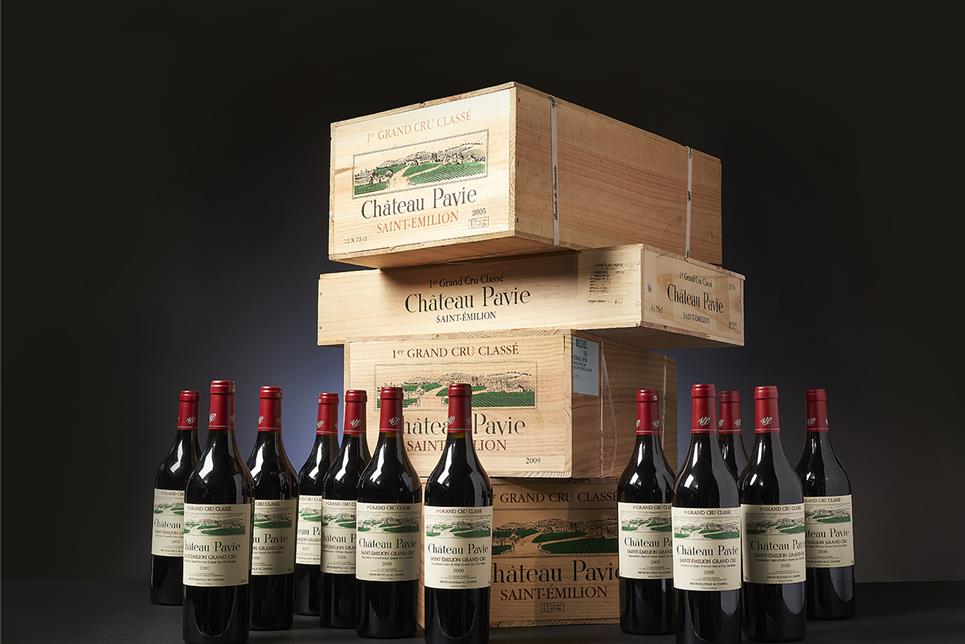 Château Pavie
"What fun, excitement and joy it will be to compare the four perfect wines Perse has made in 2005, 2009, 2010 and, of course, the 2000, in 25 or so years. This wine is truly profound Bordeaux. Everything is in place – remarkable concentration and a beautiful nose of cedar and ripe blackcurrant and blackberry with some kirsch and spice box in the background. Lavishly rich, with slightly more structure and delineation than the more Rabelaisian 2009, this wine does show some serious tannins in the finish, and comes across as incredibly youthful. Of course, it's five years old, but it tastes more like a just-bottled barrel sample than a 2010. In any event, this wine is set for a long, long life and should be forgotten for at least another decade. Consume it over the following 75 or more years." – 100/100, oogstjaar 2010, Robert Parker, The Wine AdvocateChâteau Pavie is een geliefde producent in Saint-Emilion. In de eerste classificatie van de appellation Saint-Émilion in 1955 wordt het wijngoed opgenomen als 'Premier Grand Cru Classé B'.
Daarna gebeurt er veel: hernieuwing van de wijnstokken, een nieuwe wijnkelder en wijnconsultant Michel Rolland. Gerard Persé, die het landgoed vanaf 1998 in handen heeft, zit bepaalt niet stil.
Jaargang 2000 krijgt een perfecte score van 100/100 van Robert Parker. Ook de jaargangen 2005, 2009, 2010 en 2016 behalen deze perfecte score. In 2012 bereikt Château Pavie darmee het hoogste echelon: 'Premier Grand Cru Classé A'.
U kan meerdere flessen en grootformaten Château Pavie van deze gevierde jaargangen vinden in loten: 229, 288, 333, 492, 495, 496, 497, 498, 503 en 504.