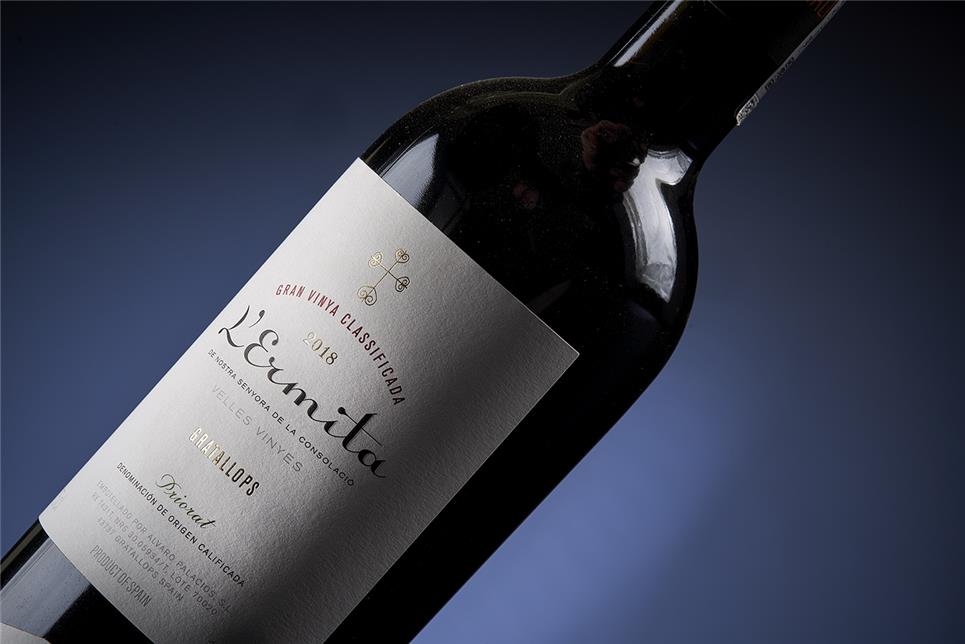 2018 L'Ermita Velles Vinyes - Alvaro Palacios
Alvaro Palacios has wine flowing through his veins… He comes from a large family of winemakers from Rioja (of the Palacios Remondo estate) and played among the vines as a child.
As a young man, he leaves for Bordeaux to study oenology and ends up with Jean-Pierre Moueix, the owner and winemaker of Petrus in Pomerol. Here Alvaro lays the foundation for his ideas about making great wine.
In 1989 he returns to Spain, this time not to Rioja but to Priorat in Catalonia. The Priorat is a small, isolated ancient wine region with hills and mountain massifs, ancient churches and small villages.
The area was in danger of being forgotten because of the steep vineyard slopes that were difficult to work mechanically: the construction of the terraces on the mountains had once been literally and figuratively the work of monks. Many vineyards had not been maintained for years because of this. Although the phylloxera had also caused great destruction in the Priorat in the 19th century, Alvaro also sees slopes with pre-phylloxera vines and understands the favorable microclimate for bio viticulture.
A year after his arrival, Alvaro buys his first own vineyard, Finca Dofi. In 1993, the now legendary vineyard l'Ermita followed, named after the small chapel on top of the mountain. This steep, northeast-oriented slope is mainly planted with Garnacha (Grenache) and Cariñena (Carignan), from 1900 to 1940. These old vines make up about 1/3 of the total area (1.7ha of the 4.5ha).
They already receive the first recognition with the second vintage that Alvaro vinifies. The 1994 l'Ermita receives a score of 97/100 from Robert Parker, putting the wine on the radar of wine lovers all over the world. Since then, L'Ermita has received very high scores year after year and the wine has become a flagship for the region's wine and belongs to the absolute top of wine from Spain.
"The flagship 2018 L'Ermita is already classified as Gran Vinya Classificada, the new category of grand cru vineyards from the Priorat appellation of origin. Like the 2017, the blend here is mostly Garnacha with about 20% Cariñena (the highest for this wine) and 2% of white grapes. […] The wine is aromatic, intense and elegant, with a lifted nose and a high-pitched note of violet pastille, more refined than the Aubaguetes and Baixada. It is classical and proportioned, with contained and complex aromas and flavors and lots of energy, light in its feel but with inner power and strength. As with most great wines, it should develop nicely and for a long time in bottle but will drink well throughout its life. Grand vin, yes. 2,440 bottles were filled in April 2020." –
You will find 1 bottle of this fantastic wine in lot 3552.
99/100, Luis Gutiérrez, The Wine Advocate
You will find 1 bottle of this fantastic wine in lot 3552.